The Bulletin: Rooftop ice rinks, why the metro is so hot, and what to do about people skipping STM fares [Issue #12]
Montreal may be cold, but this weekend's anything but with this edition of The Main's Montreal Bulletin: Mini punk fests, a sweaty Y2K-themed party, in-demand tickets for the Jean-Michel Basquiat exhibition at the MBAM, anti-Valentine's Day shows galore, sizzling burlesque performances, an a Caribbean Carnival-inspired menu to end it all on a hot hot hot note.
And while Valentine's Day may be over, but these Montreal kids explaining what love meant to them on February 14, 1979 is just adorable.
---
Here are some upcoming weekend events you don't want to miss
Scroll through the list of activities below for inspiration – who knows, you might finally become the 'local guide' your friends have always wanted.
---
What you need to know
ICYMI: Presenting a weekly round-up of the latest local news, from food and entertainment to current affairs.
Free lunches? Video games? Nah, try rooftop ice rinks
The owners of the three-year-old Fabrik8 office building at 7240 Waverly St. are trying to tempt their office tenants to come back from WFH with a fully maintained and refrigerated outdoor ice rink on the roof seven floors above street level. They've even started an internal hockey league. (CoStar)
---
The stress, grief, and dangers of being a woman in Montreal's nightclubs and bars
"The city's scene has the ability to be wildly liberating and gratifying by giving people room to let loose and express themselves while getting together," writes Michelle Ilunga. "However, this same positive scene can quickly become a breeding ground for misogyny and rape culture." (The Link)
---
Why is it so hot in the metro, anyway?
Despite high temperatures that'll make you want to shed your coat, Montreal's metro isn't heated in the winter, and it's definitely not air-conditioned in summer. That's due to heat generated by the train brakes, and while the ventilation's fully in motion, that air isn't filtered. Yuck. (Le Journal de Montréal)
---
Stop working when you're dead
Montrealer Janet Torge works as a freelancer, and while she has no plans to retire, she admits she couldn't even if she wanted to. Living right down to the wire, the 75-year-old tells her story about how she stays afloat in the face of soaring inflation and rising interest rates. (Global News)
---
A reclusive Montreal billionaire and 12 years of young girls in downtown hotels
In this sweeping report covering the exploits of one Robert G. Miller, founder of an electronics parts distributor, tales of young girls allegedly paid large sums of money for sexual favours are told. It's a harrowing read of seedy behaviour, hush money, and dropped investigations. (CBC)
---
Berri-UQAM and two centuries spent between poverty and wealth
The area around Berri-UQAM's a far cry from what it once was, going from flourishing orchards belonging to wealthy French-Canadian families in the 1800s to the Belle Epoque and a parking lot turned into today's Jardins Gamelin—but this part of town remains in limbo. (Le Devoir)
---
If you skip out on paying the fare, STM drivers say you're the problem
More and more people using public transportion in Montreal are boarding without paying, says drivers and their union, and they're demanding better surveillance. The STM says they'll be taking action, but they're admitting that they can't fully document the phenomenon. (La Presse)
---
A Harvard linguistics student explains the origins of Montreal's place names
Why is Lachine called Lachine? What about Verdun? Outremont? Cartierville? This city's got a lot of hidden etymologies to it because of a fascinating combination of French, English and Indigenous names—sometimes for things that are historical or simply no longer exist. (MTL Blog)
---
We're number sponge! We're number sponge!
In a new study ranking the sponge-like quality of cities—also known as their ability to absorb rainfall through the presence of blue-green infrastructure—Montreal ranks among the top places in the world to do so. Here's why our city's natural features like trees, parks, and wetlands help. (Construction Canada)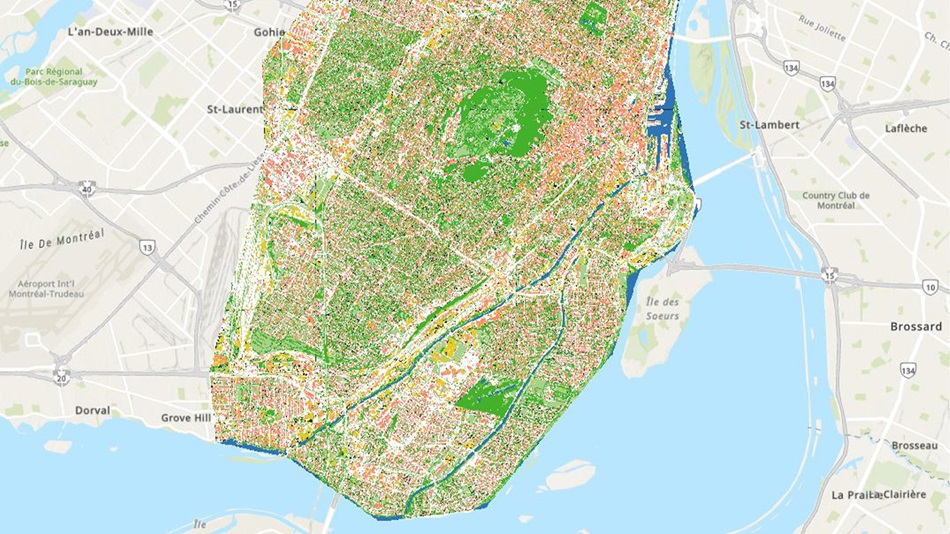 ---
How two Montreal bookstores survive despite big box stores and Amazon
Who said bookstores are dead? Two indies, the Plateau's Un livre à soi and the Sud-ouest's Librairie Saint Henri Books, credit their success to having been embraced by local communities for what they offer in terms of selections, their, unique interior designs and events such as wine tastings. (LoopNet)
---
And there you have it, folks. We'll be back with more curiosities, local stories, and events to discover next week. Stay tuned!
If ever you catch something we should know, reach out to us on Instagram.
Thanks for reading.
Your support means a lot. Sign up to receive this newsletter straight to your inbox!