The Bulletin: Downsizing the Gazette to death, Nuit Blanche festivities, a mini-casino in the Bell Centre, and more [Issue #13]
Nuit Blanche—an all-nighter of activities across Montreal's downtown core—goes down this Saturday, February 25. [Photo credit: Quartier des spectacles]
Death: If we ain't experiencing it, we're seeing it all around us.
Folks are talking about the death of the Gazette. The death of the city's festivals. The death of snap-crackle-popping streets. The death of a mega restaurant inside the Bell Centre. Chemical fires and Ohio potentially polluting our air. Shit is bleak.
But out of death comes life. Heck, Montréal en Lumière's Nuit Blanche alone is going to fill the streets this weekend and is one of the best and worst ways we know this city can enjoy a night out with arts, snowboarding festivals, local businesses celebrating, and just plain old FUN. Shit ain't so bleak.
---
Weekend events you don't want to miss: The Nuit Blanche edition
Welcome to la Belle Province: Be sure to hydrate and don't take candy from strangers.
Friday
Le Plongeur, the story of a metal fan and graphic design student-turned-dishwasher to pay his gambling-addict debts, is hitting theatres this weekend starting Friday.
La Sala Rossa hosts Luminosa Carnaval, a night of fiesta dancing with traditional rhythms in tribute to the Carnival of Barranquilla with latin afrobeat fusion, folktronic music, and more.
You need to experience Comedy at the Artloft at least once in your life, a BYOB bilingual comedy show run out of a loft at the corner of Saint-Laurent and Rachel. Entrance is $15.
Sunday
DJ sets, light installations, high-profile dinners, and more will be filling the void of what would be an otherwise quiet Sunday with Montréal en Lumière downtown, and a lot of it is free to see.
Chef Fisun Ercan joins chef Marc Cohen for a fundraising dinner to benefit those affected by the devastating earthquakes in southern Turkey over at Lawrence. Minimum donation of $75.
---
What you need to know
ICYMI: Presenting a weekly round-up of the latest local news, from food and entertainment to current affairs.
The Gazette's being downsized to death, and calls to buy it are being snubbed
After the Montreal Gazette's owners Postmedia Network announced they would cut 25% of the newspaper's staff, their CEO ignored an offer from investor Mitch Garber to buy it. It gets worse: Signs point to the owners being willing to let Quebec's oldest daily newspaper just die outright. (The Rover)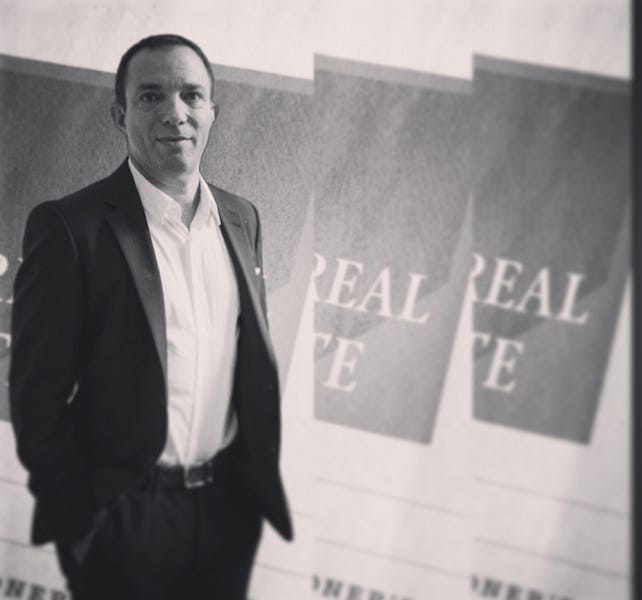 ---
The pandemic's crises may be behind us, but the shockwaves could kill off some Montreal festivals
Festival organizers are sounding the alarm and calling on governments to extend the emergency financial aid that was put in place during the pandemic. Otherwise, they fear not being able to follow the significant increase in wages and production costs, which could jeopardize certain events. (Le Devoir)
---
From Toronto to Montreal, like a bullet
The feds are advancing plans to establish a high-frequency rail link between Quebec and Ontario, with trains that travel nearly twice as fast as VIA Rail. The latest development is that our city just voiced they were in favour of bringing in something we needed, say, five or ten years ago. (Radio-Canada)
---
Betting big on the Bell Centre with a casino injection
Loto-Québec and Groupe CH are still in talks about putting a mini-casino inside downtown's Bell Centre with several hundred slot machines as well as sports betting terminals. Why? They want to put their mega restaurant 1909 Taverne Moderne—currently closed—to "good" use again. (La Presse)
---
Cool new radio show, who dis
Local host Nicolas Ouellet is combining his curatorial music skills with researchers Julio Mendy and Barbara Laurenstin to bring a new show, Nouveaux sons, to Radio-Canada's ICI Musique every weekday full of hip-hop, R&B, electronic, boundary-pushing pop, and punk rock. (Montreal Gazette)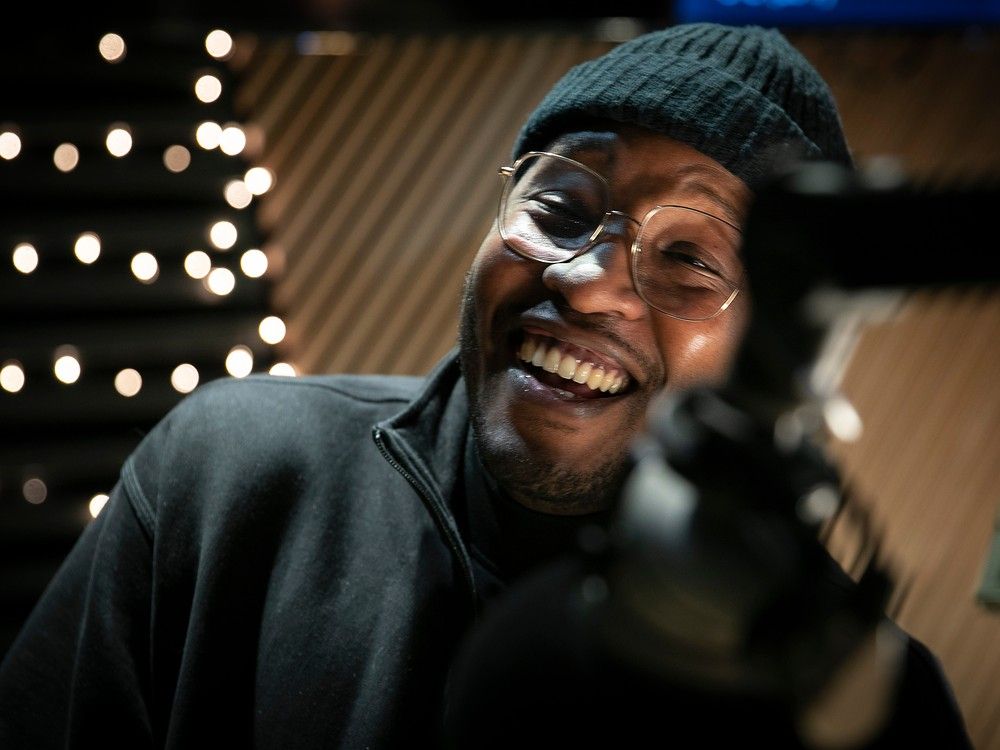 ---
Cycling lovers to the front
Despite all the tensions we can see online between motorists and cyclists, Montreal's been deemed one of the better cities in the world to pedal through, and networks like the REV are only getting bigger. That's caught the eye of travel trendsetters, who says we're in the top 10 place to bike around. (CNN)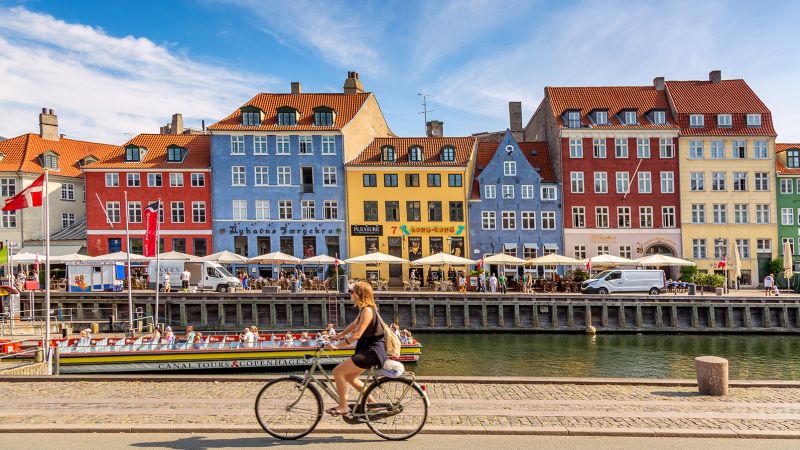 ---
When's the last time you went shopping in Montréal-Nord?
Business owners on two commercial strips in Montréal-Nord want to kick their attractions up a notch this year to strengthen the local economy and attract shoppers to the area. Not everyone's on board, though; as beneficial as SDC can be for promotion, they can cost a lot of money. (CBC Montreal)
---
The massive geothermal lagoon resorts opening just outside the city
Four Icelandic-style geothermal lagoon eco-villages are underway in Charlevoix, the Eastern Townships, Lanaudière and the Laurentians, each using solar thermal parks, geothermal energy and biomass to provide renewable, decarbonized energy to provide the spa dates to end all spa dates. (New Atlas)
---
Freeze, thaw, destroy, repeat… Good. Now do it twelve times.
The on-again-off-again temperature oscillations this winter have happened more than 12 times, far more frequent in Montreal than usual, and it's destroying our already-destroyed roads. As a result, the city's expecting to repair as many as 110,000 potholes to the tune of $3.5 million. *whistles* (CBC Montreal)
---
People are losing their sh*t over this croissant
Some call it a New York roll, others call it a Supreme Croissant: Whatever you call it, hundreds of thousands of views are aimed at the Old Montreal bakery La Cave à Manger to watch videos of these puff pastries full of cream being ripped open. Oh yeah—they've got booze, too. (Time Out Montreal)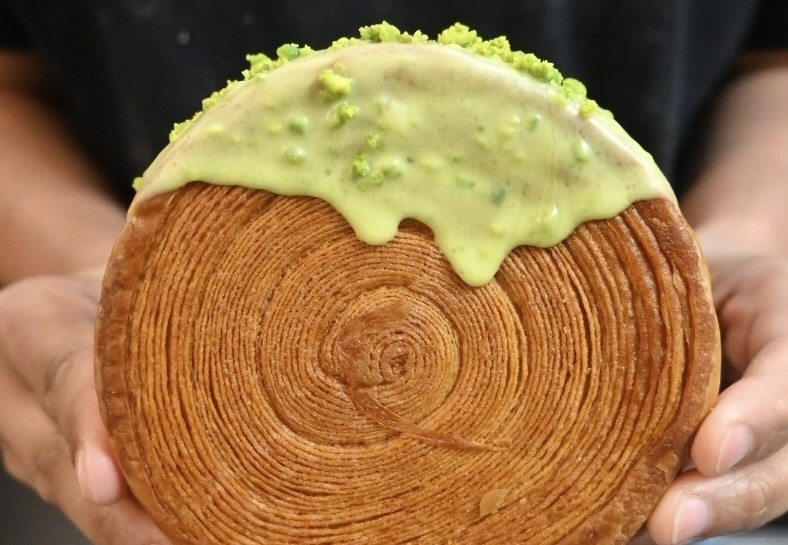 ---
Tweet of the Week
And now for a new addition to the weekly newsletter—our favourite note from a little birdie in the sky. This one goes out to:
---
So there you have it, folks. We'll be back with more curiosities, local stories, and events to discover next week. Stay tuned!
If ever you catch something we should know, reach out to us on Instagram.
Thanks for reading.
Your support means a lot. Sign up to receive this newsletter straight to your inbox!