The Bulletin: Montreal seeing annual exoduses, how farms survive in the winter, the REM buckles under the ice, and heritage buildings being sold off for $10 million [Issue #8]
As Montreal continues to get snow dumped, we're looking at how chilly things are getting in the city with this edition of The Bulletin, a collection of recent news, what's happening around town, and what's to come in Montreal and beyond.
Image credit:
etiennedelorieux
It's getting a little frigid out there: People are leaving the city, police officers are leaving the force, there's nationally popular ice fishing and internationally cool travel locations that are just off-island. Before we get into the depths of winter, however, let's look at what there is to do this weekend.
Happy birthday to the Quebec flag this weekend and Happy Chinese New Year, by the way! 2023 marks the Year of the Rabbit.
---
---
Weekend events you don't want to miss

Friends or family visiting from out of town? Or just looking for a good time? We've got you covered.
---
All of Montreal: What you need to know
A weekly round-up of the latest local news, from food and entertainment to current affairs.
---
Is Montreal growing or just showing?
We love this city, but nothing is a one-size-fits-all when it comes to where you live. According to the Institut de la statistique du Québec (ISQ), the island recorded a net gain of 14,000 people between July 1, 2021 and July 1, 2022. However, 34,500 others chose to move elsewhere in Quebec. (Montreal Gazette)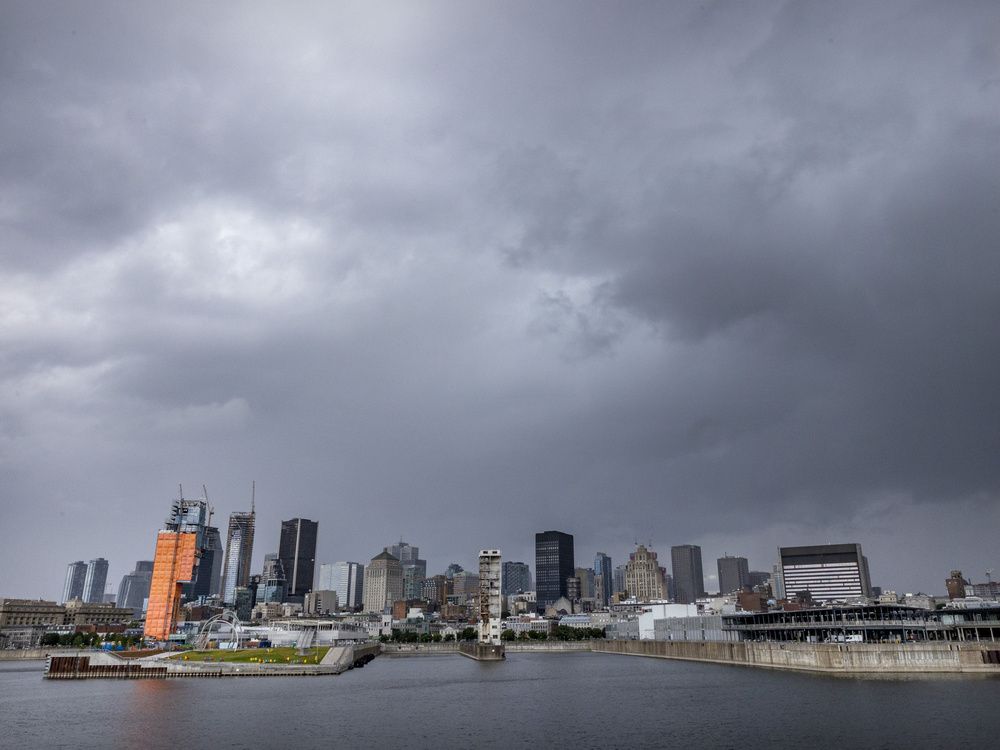 ---
We're number one!—for ice fishing
Whether you know it or not, ice fishing season started this past Sunday. As passionate anglers head out onto the ice to collect around holes in the ice, it turns out one spot in the Montreal area has been named the best place to do it in the entire country thanks to its good conditions. (CTV News)
---
How Quebec's agriculture is adapting to winter
While we're starting to be able to imagine winters without snow around these parts, the cold snaps of the season have huge impacts on what we eat: frozen roots, broken stems, completely destroyed plants. They also, however, can benefit certain crops as things get warmer earlier; here's how. (Le Devoir)
---
The upcoming REM's pushing its winter limits
Freezing rain earlier this month caused a breakdown during extreme condition tests for the REM on the South Shore, but that's not a bad thing as CDPQ Infra is using these setbacks as opportunities to finetune a system that will need to be working its best when the weather is at its worst. (La Presse)
---
Getting ready to break the freeze on selling the city's vacant heritage stock
Last month revealed that the City of Montreal has dozens of vacant municipal buildings, and they now have a strategy to rehabilitate them. Some of them are going for the symbolic sum of a single dollar, provided that whoever wants it will be picking up the $10 million tab to preserve it. (Le Devoir)
---
Visiting the cellar in colder months with a seed festival
Out in the East End of the city, the Space for Life collection of museums has announced the return of the Seed Festival at the Rio Tinto Alcan Planetarium. Organized by a network of farmers, the event will address themes like right of access and workshops like learning how to make seed bombs. (Métro)
---
Things are getting chilly in the Montreal police force
Exhausted, overworked and underpaid, the Montreal police brotherhood says there's been a record number of resignations within its ranks with unprecedented numbers of officers retiring or quitting. With rising gun violence and social media criticism hitting fever pitches lately, it's getting dicey. (CTV News)
---
The Eastern Townships just landed on the map—officially
"This is slow travel at its best," AnneLise Sorensen wrote of the Eastern Townships, saying it's among the top travel destinations of 2023. Guess we should be expected a major infusion of travellers over the next year diving into the wine, beer, cheese and humble resorts coming out of the region. (Montreal Gazette)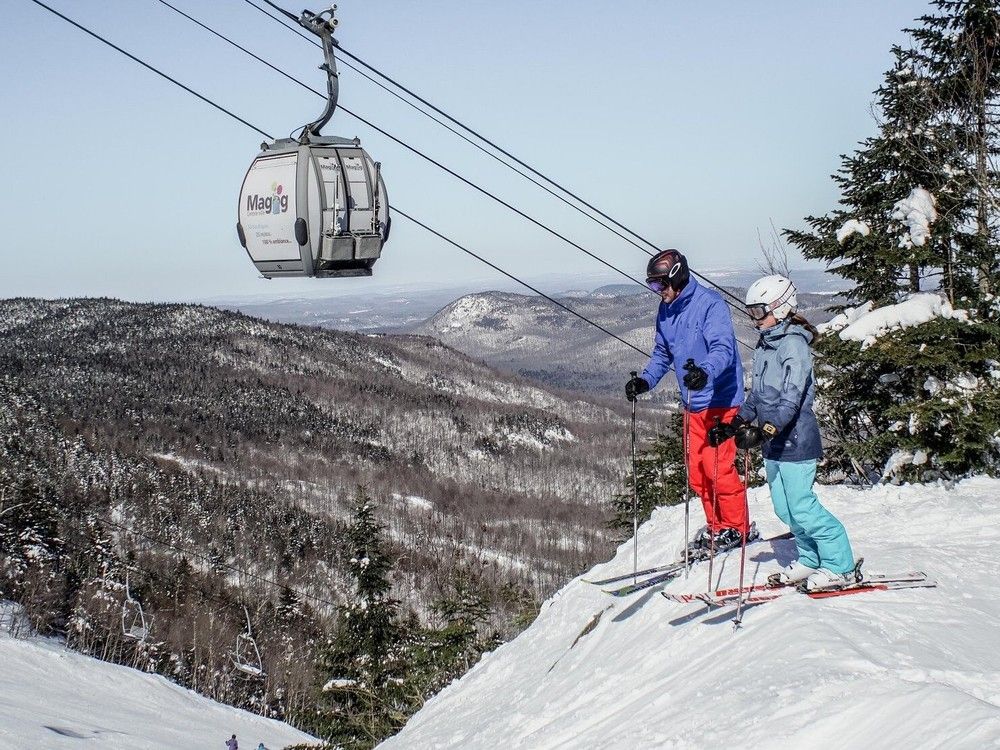 ---
How's your crumbling infrastructure doing?
In 2022, Quebec had to close at least 27 bridges and overpasses because they became unsafe for travel, the worst among which include two ramps overlooking Highway 20 in Pointe-Claire. Check out this interactive map of the 7,400+ bridges in the province and see how yours is faring. (Journal de Montréal)
---
There's been some movement at the Olympic Stadium
A new FIFA-level, professionally-certified playing surface was inaugurated at the Olympic Stadium, making it the only one of its kind across the entire province. It's too little too late for the upcoming Soccer World Cup in 2026, but who knows what this'll mean for the city's sports moving forward. (Métro)
---
Students' outcry over Concordia University's child molester-designed font
While it's been in place for nearly 20 years, Concordia University's use of the Gill Sans family of font has a problematic past thanks to its creator Eric Gill, a convicted child molester and sexual abuser. Students are now saying—with no disrespect to their institution—that it should be phased out. (Montreal Gazette)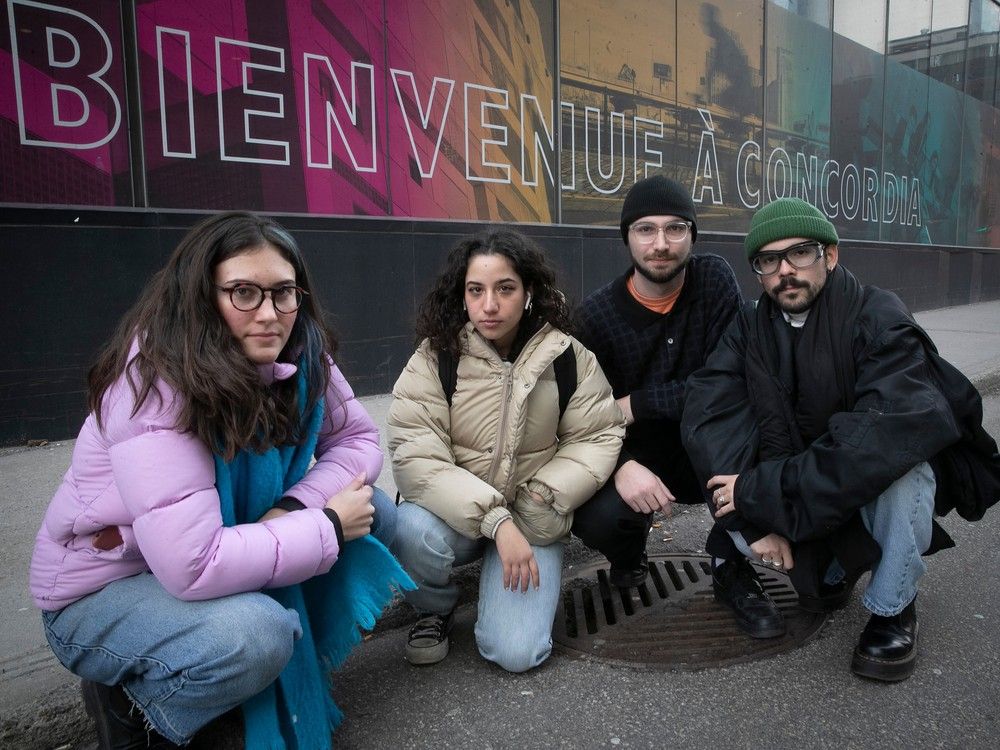 ---
So there you have it, folks. We'll be back with more curiosities, local stories, and events to discover next week. Stay tuned!
And if ever you read about something we should know, feel free to reach out to us on Instagram.