The Bulletin: Montreal's dumbest crimes of 2022, Outremont has its own Batman, an entirely local dépanneur, and winter biking isn't so weird anymore [Issue #6]
This week's edition is ringing in the new year with lots of vernissages at local galleries, comedy, underground improv shows, and tons of oddities like fruit trees growing out of thousands of Quebecers' homes in the middle of winter.
New year, same ol' city we love: The Main's Montreal Bulletin is back for its first weekly collection of what has happened, what's happening, and what's to come in 2023.
Love it already? Sign up now to receive this straight to your inbox.
Weekend events you don't want to miss
Click into each tab below to find out what's what this weekend in Montreal.
Thinking of you missed out this past New Year's Eve, or the party you attended was a total bust? At least you weren't standing outside in the cold waiting for fireworks that didn't happen.
---
All of Montreal: What you need to know
A weekly round-up of the latest local news, from food and entertainment to current affairs.
---
Try comparing what you did in 2022 to a year's worth of the "dumbest" criminals
While just about every news outlet in town did wrap-ups for the biggest stories of 2022, the Journal de Montréal kept things creative with a list of the past year's "dumbest" criminals. They've got assassins, mafioso extorting convents of nuns, drug dealers calling 911, and more. (Journal de Montréal)
---
Janitor by day, Batman impersonator by night
For the last few months, a mysterious masked hero in a Batman costume has been taking to the streets of Outremont on an electric scooter bearing the image of the dark knight. Check out this short exposé on a recent local phenomenon to see who they are and what they're defending. (Urbania)
---
Who said bookstores are dying? Check out Montreal's new music bookstore
Take a look inside Résonance Bookstore, one of the city's newest bookshops that's entirely dedicated to music and popular culture. Owner Jean Lavigne says it's doing "surprisingly well" and it now stocks 1,500 books, roughly 70 percent of which are in English. (Montreal Gazette)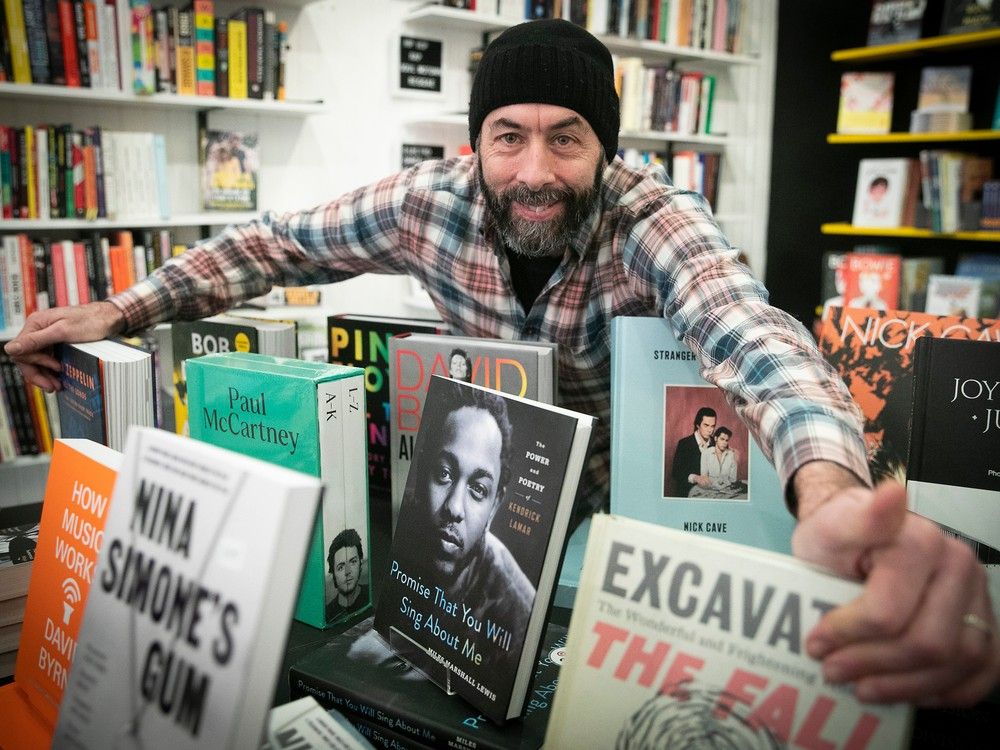 ---
Where Quebec's homes grow exotic trees bearing citrus, coffee, and more
Homes across the province are growing lemons, limes, grapefruits, coffee and beyond thanks to an online community numbering in at over 12,000 on Facebook. That passion has grown into businesses like one Laval greenhouse providing oranges directly to restaurants in Montreal. (Le Devoir)
---
A dépanneur entirely devoted to Canadian and Québecois products
Take a look inside an east end dépanneur Toutes Les Choses Parfaites, which only sells products made by either local or Canadian brands. They've got anything from dairy and wine to hygiene products to anything else you'd find at a regular dep. It's cheaper and it's better for the environment. (CBC Montreal)
---
Move over, oysters: Montrealers are into getting into caviar bumps
It might not be news to millennials and Gen Z in New York's trendy bars and restaurants, but here in Montreal, the trend of doing caviar bumps—eating fish eggs off the back of your hand—is starting to take off with new spots around the trend continuing to open their doors. (La Presse)
---
The SQDC's weird edibles ain't got nothing on the black market
As Quebec's SQDC cannabis stores continue to prohibit the sale of edibles like candy, instead selling products like dried figs, cauliflower, beets, and mushrooms to get high, industry insiders are saying these kinds of tough regulations are helping the black market thrive. (CTV News)
---
Bi-icicles: The resurgence of winter biking in Montreal
Montreal's bike path usage has seen an increase of 83% during the cold season in 2020 compared to the averages from 2015 to 2019. Given the city's increased construction of bike paths like the REV on Saint-Denis Street, it shows that if you build it, they will come—even if it's cold AF outside. (Le Devoir)
---
Could one of Montreal's historic Black community centres make a comeback?
Little Burgundy's Negro Community Centre (NCC) was once a thriving public cultural space in the city before it was torn down in 2014. The city however has now bought the land on which it stood, and is now planning how to develop it into a space that once again serves its community. (CBC Montreal)
---
A scourge of the Saint-Lawrence River that's barely visible to the naked eye
Microplastics have been found throughout the seaway, and it's not good: Right now, the Saint-Lawrence rivals the most microplastic-polluted rivers on the planet. Meanwhile, some companies are developing nets attachable to kayaks and canoes to catch them. (La Presse)
---
Artificial intelligence being used to address Montreal's emergency room crises
Montreal hospitals are developing an AI system to reduce the wait times inside their ERs, as people have been waiting an average of 18 hours to see a doctor and given a bed on a ward. Some are warning there are ethical pitfalls, however, as AI can perpetuate biases. (City News)
---
Cheap inter-city travel making a comeback by the busload
Following nearly a century in service, Greyhound Canada closed all of its bus operations after the pandemic, but a host of new coach services have come back to replace it with at least nine companies taking passengers from Montreal to places like Toronto, Kingston and Ottawa. (Montreal Gazette)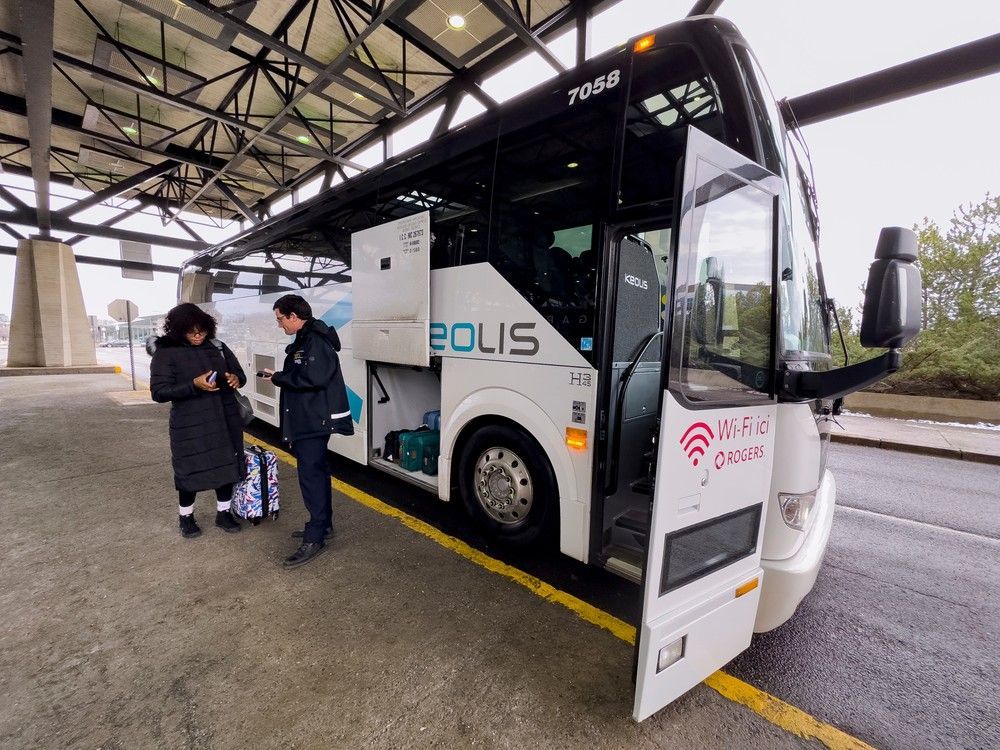 ---
Finally, if you're missing that Christmas vacation, get one last dose of the holidays by checking out the tree someone mysteriously slapped on top of the old Champlain Bridge.
---
And there you have it, folks. We'll be back with more curiosities, local stories, and events to discover next week.
Stay tuned – and Happy New Year, Montreal!