The Bulletin: What to do on Saint Patrick's Day, summer announcements, and giving people the finger [Issue #16]
The Main's Montreal Bulletin is a collection of what's happened, what's happening, and what's to come in and around Montreal.
Mounted gentleman with top hat at the St. Patrick's Day Parade, Montreal – somewhere around 1930.
Top o' the morning to ya, Montreal: It's going to be a great big drunken weekend this time around. Seriously, when was the last time Saint Patrick's Day fell on a Friday? We're willing to bet our Montreal Expos baseball cards that the whole thing will hit this city's bars like a typhoon of Guinness, whisky, vomit, and all-around debauchery, right up until Monday when everyone will call in "sick" to work.
If you're going out to be a little bit Irish, we've got you with recommended spots to go get plastered. If you don't drink (or if you prefer to drink in moderation)? No problem! A lot of Montrealers aren't going to let something like Irish festivities get in the way of more wholesome stuff to do, so we've got you covered there, too.
Now, if you'll excuse us, we're off to go buy green body paint for… school.
Yeah, school. That's it.
---
Weekend events you don't want to miss
Read below to catch up on what's happening this very Irish weekend.
If ever you catch something we should know, reach out to us on Instagram or by email.
Sunday
Cheerful crowds dressed in Irish costumes, leprechaun hats, and fake red beards will fill the streets of downtown Montreal for the Saint Patrick's Day Parade running from Sainte-Catherine Street to Phillips Square.
Montreal's Esplanade Tranquille is hosting a sugar-shack-themed weekend with free activities like ice rink bumper cars and tastings for La cabane à sucre de Tranquille.
---
---
What you need to know
ICYMI: A weekly round-up of the latest local news, from food and entertainment to current affairs.
When Fyre Festival almost came to Montreal
What do Harry Styles, SZA, Doja Cat, and Tyler the Creator all have in common? They're all supposed ot play the new Aurora Festival in the Old Port from June 1 to 3—except they're not. An entire hoax festival hit Instagram this past week, and oh man, is this ever a crazy (dumb) story. (Radio-Canada)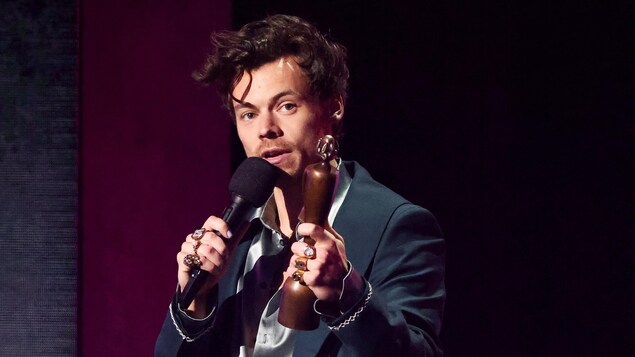 ---
So, it's NOT a crime to give someone the finger?
Giving someone the middle finger is a "God-given" right that belongs to all Canadians, a Quebec judge recently decided in a case with a Montreal man. We guess it's cool you can flip the bird at a cop at a protest without fear of getting beaten, but this also means criminal harassment and uttering threats is OK? (CTV News)
---
A look back on Montreal's bygone dining institutions
All of Lesley Chesterman's talk about iconic dishes got her thinking about Montreal restaurants of days gone by. We're talking about places dating back from the late 60's to the late 80's, from the early 90's to the pandemic. Expect European fine dining, the rise of Quebec cuisine, and more. (Lick My Plate)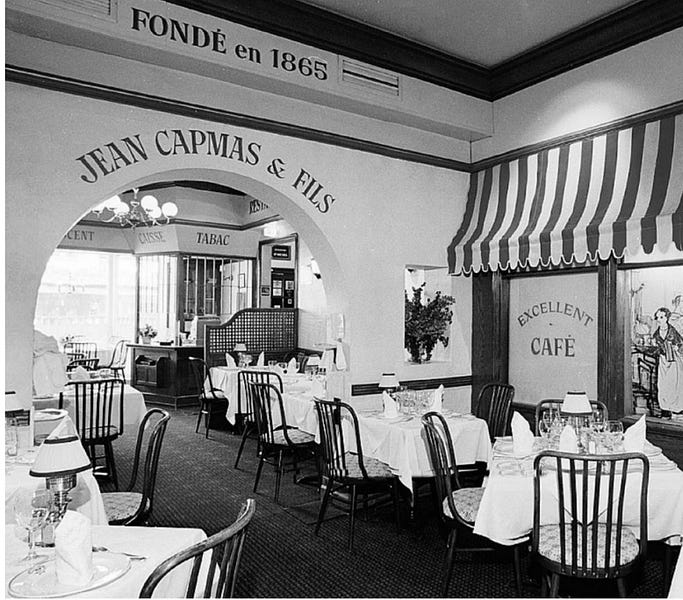 ---
The streets are ours this summer
Mont-Royal and Duluth are going to be pedestrianized for even longer this summer: Pedestrians will be taking to the streets earlier than usual when the avenues close to cars from May 20 to September 4, for a total of 107 days. Last year, the closure of the 2.3km stretch began on June 8. (Journal Métro)
---
Another year older, another year bolder
POP Montréal has announced its 2023 lineup, and it's eclectic to say the least with acts like Bonnie "Prince" Billy, Loraine James, Water From Your Eyes, Candi Staton, Hand Habits, and Do Make Say Think alongside… public intellectual Dr. Cornel West? No matter, we're into it. Take our money! (Stereogum)
---
What local laundries are doing to be places you actually want to be in
Cafes, plants, playtime and reading corners for the kids, Instagrammable interiors, proximity to a bakery, painting everything pink, a prime location in Little Italy: The places we used to think of for just doing our dirty laundry are reportedly becoming places you can actually enjoy spending time in. (La Presse)
---
Laval continues to do itself few favours
A rare house dating back to 1694 (that's as far back as New France!), the oldest in Laval and the oldest in the entire region, is going to be demolished because it was never protected by the municipality, nor by the state despite its importance and being recognized as far back as 1927. Bra-f*cking-vo. (Le Devoir)
---
So, we're getting an aquarium
Montreal's upcoming Royalmount complex will be the home for the Aquarium de Montréal in 2024. Don't expect Shamu, though: It will celebrate "healthy marine and freshwater environments… highlighting uncompromised animal care and the importance of conservation action." (Journal de Montréal)
---
How Lachine is getting its groove back
Long been known for… well, not much since the 1970s, Lachine is experiencing some growth at last thanks to the arrival of the REM and an eco-park. Shopowners used to have customers complain to their faces about the obsolescence of the street, but apparently, that's all turning around. (Journal Métro)
---
The best places in Montreal to… trespass on railway tracks
MTLTracks.ca allows anyone with an Internet connection to report the opening or closing of a breach in the barriers of railway tracks—even if it is being watched by the police. According to the site's creator, in his opinion, pedestrians and cyclists use these gaps to save up to 20 minutes in travel time. (La Presse)
---
Tweets of the Week
The best local moments this week from out of the Blue:
---
That wraps up this week's edition. We'll be back with more curiosities, local stories, and events to discover next week.
If ever you catch something we should know, reach out to us on Instagram.
Thanks for reading.
Maybe tell your friends about us if they're cool enough.