The Bulletin: Reviving the 1930s, illegal taxis and churches, and 1,000-year-old parties [Issue #18]
The Bulletin is a collection of what's happened, what's happening, and what's to come in and around Montreal.
This will-spring-won't spring weather's got us feeling a little like this abandoned pylon. (
@travellingclickers
/ Instagram)
As we're writing this, it's been just over a week since spring started, and yet it's snowing outside. It'll no doubt be gone soon, but we're over these last few jagged fingernails of winter clinging to the edge of the city. We want warmth, we want fun, and we want something to get our minds off of Airbnbs and into better vibes.
Leonard Cohen once wrote: In Montreal spring is like an autopsy. Everyone wants to see the inside of the frozen mammoth. Girls rip off their sleeves and the flesh is sweet and white, like wood under green bark. From the streets a sexual manifesto rises like an inflating tire, "the winter has not killed us again!"
It won't and can't always be rosy in Montreal, but we have to enjoy the good times when they're here: Some cool pop-ups at restaurants, new bars and attractions are opening, there's art both edgy and introspective to enrich us, there are locals trying to revive parties that date back 1,000 years...
This is a time to be alive. Let's live it up.
---
Weekend events you don't want to miss
Catch up on what's happening during the first weekend of spring.
If you know something we should know, reach out to us on Instagram or by email.
Friday
Got a passion for local products? Check out La Cuvée and its collection of brewers and artisans in Salon 1861's former church venue, plus DJ sets and wild burlesque performances.
North Star Pinball is hosting a DJ night with Coletre and Catg.irl.1 and their eclectic mix of genres for a night of dance and pinball. No cover!
The Montréal-based collective of creators of visionary objects, 8888, is hosting an open gallery for MASTER OF BRUTALITY which looks at themes of dark violence, gore, chemical deaths, and other gnarly shit.
Sunday
Denise is hosting a Sunday dinner with chefs Dan Geltner and Yohai Rubin along with sommelier Ibrahem Khatib, cooking flavors of the Galilee with Québec ingredients. Expect festive cocktail and Québec wine pairings.
Take an in-depth look into the neighbourhood and people of Hochelaga through the lens of photographer and film director Joannie Lafrenière at the McCord Museum's newest exhibition.
---
---
What you need to know
ICYMI: A weekly round-up of the latest local news, from food and entertainment to current affairs and more.
It's going to be the bee's knees
Some of the past week's biggest news was the announced reopening of Le 9e, a restaurant located on the ninth floor of downtown's Eaton Centre, at the end of 2023. Closed for almost a quarter of a century, its 1930s art deco architecture achieved heritage status. Here's the best scoop we found. (Radio-Canada)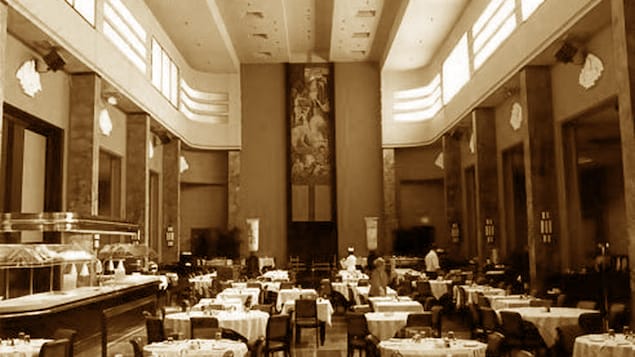 ---
Parting the sea of orange cones
Construction sites in Montreal are so ubiquitous that something feels off if a city street doesn't have at least one bright orange cylinder kicking around somewhere. With issues ranging from contractors setting up fluorescent displays long before they even begin work to creating obstacles for local businesses, there are a lot of ideas in play to manage our unofficial mascot. (La Presse)
---
Shootin' pool and drinkin' glou-glou
Put three wine nerds together in an informal back alley-style spot, throw in a billiards table with limited quantity bottles from a cellar, and you've got Le Plongeoir: A new Montreal dive-inspired wine bar in the Mile End. (The Main)
---
These are the last straws
As of March 28, Montreal's single-use plastic ban comes into effect. Targeting items used to package or consume food items that are distributed individually and intended to be used only once or for a short time before being discarded, thousands of businesses are expected to see some growing pains. (CBC Montreal)
---
Bringing back a 1,000-year-old holiday: La Mi-Carême
Montreal is among three cities bringing back a centuries-old celebration similar to Newfoundland's mummering where you dress up until you're unrecognizable to your neighbours, going from house to house to collect food and booze before everyone ends up meeting somewhere to reveal who they are. (Le Devoir)
---
Psssst. Hey, kid. Want a ride?
Seems like Montreal-Trudeau International Airport can't catch a break: Following news of long lines and processing times, the number of illegal taxis has exploded at in recent months with nearly 400 offenses including harassing drivers, extortion attempts, and a whole lot of chaotic parking in an already chaotic park and fly. (La Presse)
---
Montreal churches conduct illegal conversion therapy
Canadian law prohibited conversion therapy one year ago, but several churches in the city are carrying them out. In this piece of investigative reporting, the churches said they either weren't aware of the law change, or they denied it happening under their steeples outright—the journalists say otherwise. (Journal Métro)
---
Showtime for no-shows
According to the Association Restauration Québec (ARQ), no-shows are on the rise in the province, and losses can climb up to $50,000 because of unfilled seats, the hired staff that has to be paid, and/or food purchased for menus that go uneaten. The solution? Imposing penalties. (CTV News)
---
Shitting pretty (yeah, we went there)
Herein lies two Gazette journalists' journey to find Montreal's "most audacious and/or most memorable restaurant and bar restrooms", with some of the most "catchy" featured for being striking, serene, or just plain "quirky". These are their five favourites, plus five runners-up. We're surprised Four Seasons, Maison Alcan, and New City Gas didn't make the cut. (Montreal Gazette)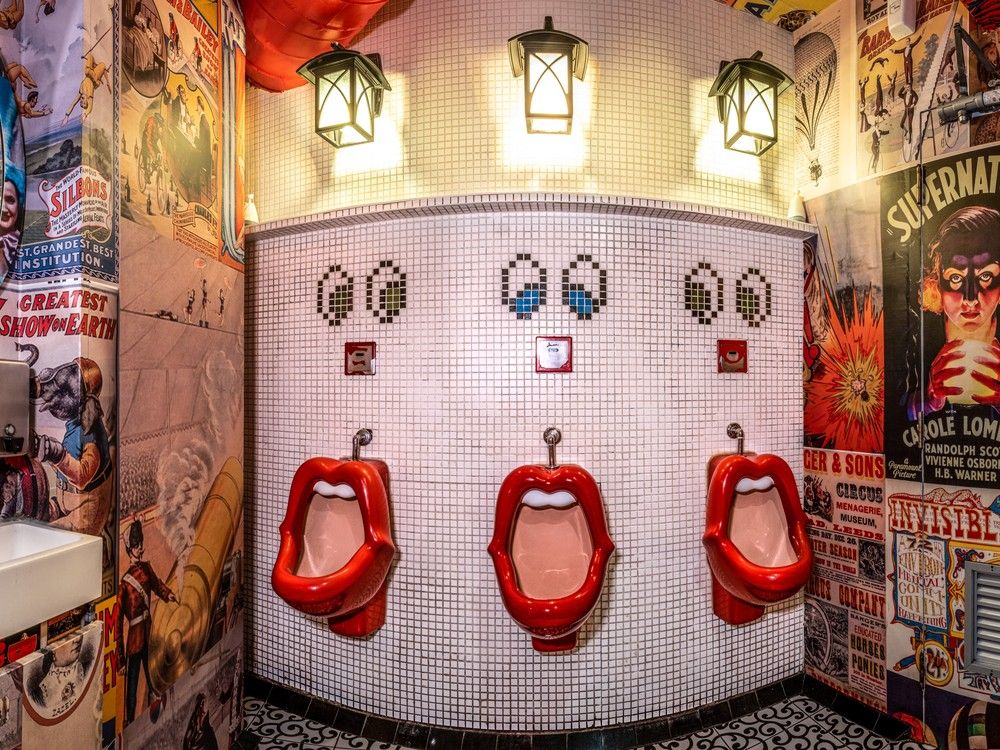 ---
Spud hooch and garbage collecting in Centre-Sud
In this pseudo-scientific allegory, graphic novelist turned filmmaker Richard Suicide animates the chaotic world of his book Chroniques du Centre-Sud, where a writer finds inspiration in observing his neighbour Piton and his navigations of poverty with some incredible ingenuity. (NFB)
---
Tweets of the Week
The best local moments this week from out of the Blue:
---
That wraps up this week's edition. We'll be back with more curiosities, local stories, and events to discover next week.
And if ever you catch something we should know, reach out to us on Instagram.
Thanks for reading.
Watch out for coyotes and turkeys on the prowl.