The Bulletin: Fake fires at churches, heatwaves, and flaring tempers 🥵 [Issue #41]
The Bulletin is a collection of what's happened, what's happening, and what's to come in and around Montreal.
A toast to when we can finally cool off this weekend. Photo © Bar Waverly
We are schvitzing.
As we take turns at The Main's headquarters sitting around the office AC unit (we named her Salvation), a heat record was broken in the city on September 6th with a high of 31.9 degrees Celsius, and a humidex of 42.
Not to get overly fatalistic about it, but this week's harsh and sudden heatwave comes at a time when rising temperatures are shaping much of what's going on in the city right now. Tensions over the rental crisis continue to grow, essential systems like education and public transportation are groaning under mounting pressure—heck, some people were even thinking the steps of the Oratory caught fire last weekend.
Today (and the following four days?!) is calling for long overdue and likely intense thundershowers, but somehow that doesn't seem like the catharsis we need right now.
We are schvitzing, and we need a drink—good thing there are more than 500 beers across two events this weekend. Read on for more.
---
Thursday
Friday
Saturday
Sunday
---
WHAT TO EAT & DRINK IN AND AROUND MONTREAL
This section dishes out the scoop on restaurant openings, new menus, old classics—you name it.
---
And, last but not least, this section features a weekly round-up of the latest local news, from entertainment to current affairs and more.
The beginnings of Montreal's hip-hop scene
At the time, hip-hop as we know it today was a little more than five years old. After a house party in Châteauguay, some events at Vanier College and Dawson College, a few block parties and a run-in with a DJ at the old radio station CKGM, everything changed. (CBC News)
---
💸 Passing the buck
Journalist Zachary Kamel's beat on the rental market continues. This time, a review of financial declarations has revealed major omissions and over a dozen evictions tied to just three politicians from across the political spectrum. (Ricochet)
---
Inaction meets bold action
A growing number of Quebec tenants are threatening a rent strike if the province moves forward with its controversial housing legislation, Bill 31, which would put a stop to lease transfers as we know it. (CTV News)
---
Speed demons
Is it legal to use electric scooters on cycle paths? One journalist decides to dial up their local precinct to get the answers us cyclists going under the 20 km/h speed limit on bike paths want to know. And to be honest, the rules kinda suck. (Urbania)
---
Leaving the profession in droves
One week before school started, and Quebec had 8,558 teaching positions to fill — 1,859 full-time and 6,699 part-time, to be exact. The teacher shortage has 'gravely deteriorated' and is three times worse than it was last year, and it hasn't got any better. Need a job? You could always sub in. (Cult MTL)
---
Wait, who's driving this thing?
The STM's bus drivers and metro operators are at their wit's end, says their union. Data shows that more and more of them are absent from work, or even quitting their jobs—many cite stress on mental health as the cause. (Le Devoir)
---
This city is their canvas
Raymond Pilon's alter ego Zilon earned him notoriety in Montreal and much of the world. And Zilon's story speaks volumes about the evolution of street art here, but as he dealt with judgments against his work, he helped pave the way for the rest of the city's now-booming graffiti scene. (Montreal Gazette)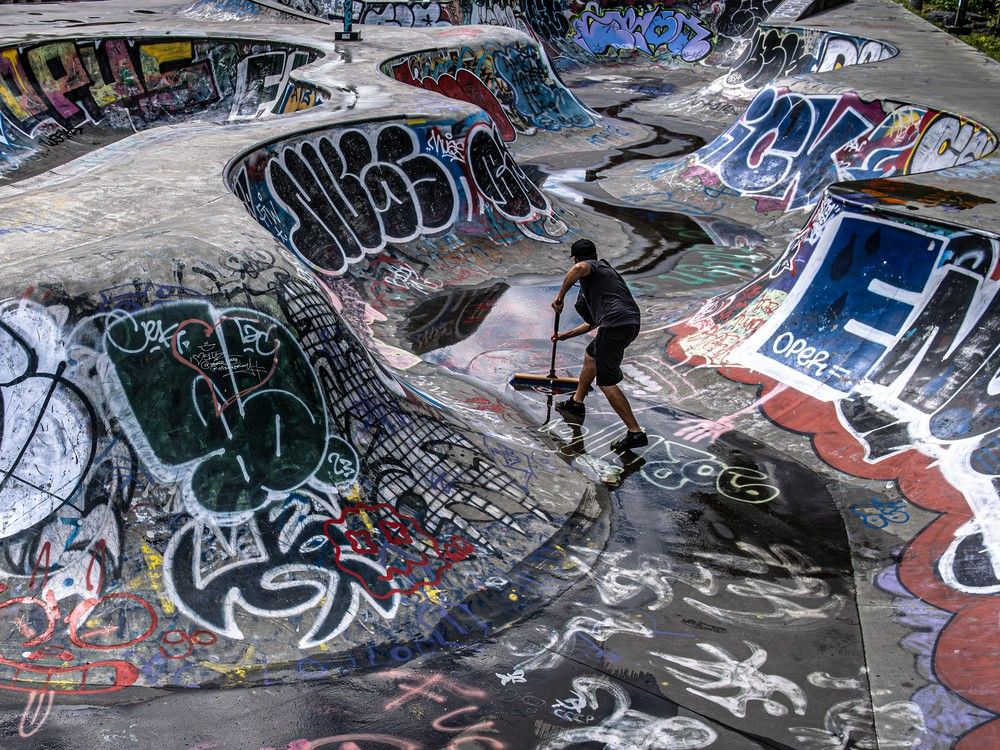 ---
Off with his head
The city announced just over a week ago that it won't put back a downtown statue of Canada's first prime minister that was toppled and beheaded three years ago by protesters. It'll probably end up in a museum instead. (CTV News)
---
At the heart of this heatwave
Several private surface parking lots are in the hands of real estate developers in the heart of Montreal, but the province is keeping thousands of paved spaces on strategic land which increases heat island effects, say urban ecologists. (La Presse)
---
The demolition that changed everything
September 7, 1973 – a day that shall live on in infamy. After a long public debate on what to do with the Van Horne mansion ended with the residence's demolition, the act itself sparked a movement to preserve of our city's built heritage, a mission that continues to this day. (Héritage Montréal)
---
And that wraps yet another weekly bulletin. We'll be back with more curiosities, local stories, and events to discover next week.
If ever you catch something we should know, reach out to us on Instagram.