The Bulletin: What we're thankful for in Montreal [Issue #45]
The Bulletin is a collection of what's happened, what's happening, and what's to come in and around Montreal.
Photograph:
Chris Buck
Thanksgiving approacheth, so we're taking a moment to celebrate certain things we're thankful for:
Despite all the past years' closures, we've got great live music venues hosting great shows on the reg.
Charlotte Cardin released a new album.
It's still possible to grab a quille of beer for less than $10 at most dive bars.
The food culture here's never been better, and we've got nowhere to go but up.
More cycling lanes and pedestrians in the past year than we can remember.
The SAQ has really stepped up its wine game lately.
The idea of AJ McLean for mayor.
Our local dep owner Jacques will sometimes let us buy smokes at 11:01 pm.
Fun fact: When the British took over Canada in 1763, celebrating Thanksgiving became dependent on where you were living at the time, which meant that while they carved up turkey in, say, Halifax? Montreal didn't bother. Eventually, Parliament established an official day to get into awkward conversations with relatives over mashed potatoes in 1957, and the rest is history.
Fun facts aside, this week's Bulletin isn't really that Thanksgiving themed, but there is a lot to be grateful for.
Here's what you need to check out in between whatever food coma you've got penned in, and enjoy that statutory holiday if you got it (here's what's open on Monday, by the way).
---
Activities, parties, points of interest, art exhibitions, you name it: These are the weekend events you don't want to miss.
Follow us, literally
Join us — yes, us — for free guided tours during the CORRIDOR festival as we walk you through Griffintown to learn about its industrial heritage and public art!
Designed for curious local explorers, the tours reveal all the neighborhood's hidden treasures. We don't want to ruin the surprise, but: When you take one of these tours, you'll find out there's a lot more to Griffintown than just condos.
Register to join us for a free tour here.
Speaking of CORRIDOR Festival:
The CORRIDOR Festival, organized by Corridor Culturel, continues to highlight public art, music and heritage until October 8 in Griffintown and along the Lachine Canal. More than a dozen events—artistic performances, musical evenings you name it—are being offered to highlight local communities' and contemporary artists' creativity.
Check out their listed events for the weekend on their website here, or read on to see some events we've highlighted.
Thursday
Friday
Saturday
Sunday
Don't miss out on the Vintage Synth Arcade full of synths and drum machines open for one hands-on evening only.
All you can drink rosé, plus oysters and skewers at $40 per person is one reason to check out PÉTANQUE DANS L'PARC, but so is a good round of games at this event hosted by Nolan, Stem Bar and Plan Vin.
Griffintown: Art at the Heart of the Neighborhood, a satellite activity as part of the CORRIDOR festival, will feature artistic Performances, workshops, and more.
---
WHAT TO EAT & DRINK IN AND AROUND MONTREAL
Scope the latest restaurant openings, recommendations on where to eat, plus new menus, old classics, and everything in between.
---
Here, you'll find a weekly round-up of the latest local news, from entertainment to current affairs and more.
"But I'm still here."
A shortage of affordable housing, the opioid crisis and the lingering effects of the pandemic have contributed to a rise in visible homelessness in the city. Here are ten Montrealers sharing their stories of hardships. (CBC Montreal)
---
A new and very unreal museum
The Centre for Montreal Memories has opened in the Quartier des spectacles between the Café Cléopâtre and the Le Centrale food hall, a space dedicated to the history of Montreal and stories of Montrealers. (La Presse)
---
So, is that why we can't fix that pothole?
Toronto is about 25 per cent richer than Montreal when per-capita GDP is taken into account, said Quebec Finance Minister Eric Girard in a recent speech. Having a poorer economy means that Quebec can't always count on the same quality of public infrastructure as Ontario, he said. (Montreal Gazette)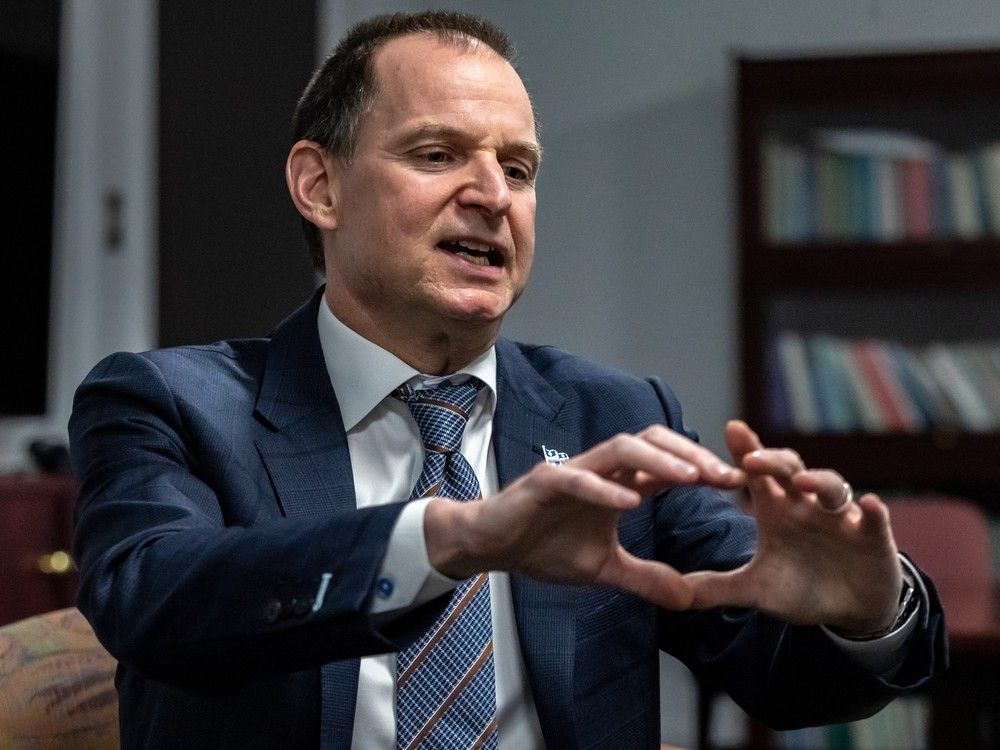 ---
Montreal's last video rental store shuts down
Superbly and deliberately anachronistic, Mr. Major got into the DVD rental business in 1998 exactly when the Internet was beginning to destabilize the film industry. Now Cinoche is closing after a decade. (Journal de Montréal)
---
Hibernation, reflection, affection
It's a common story: When Millie Yates moved to Montreal in the summer of 2017, she thought she would only stay for six months. Turns out that that was the beginning of a beautiful love story written about her and her alone. (Globe & Mail)
---
My power! It's fading!
Quebec's electoral map could look different the next time the province goes to the polls because of demographic changes as eligible voters increase in some ridings and decrease in others. The island of Montreal may see its impact diminish. (CBC Montreal)
---
The Church of EDM Parties, Florists, and So Forth
A new pilot project by the Ville-Marie borough aims to help churches remain financially viable while freeing up space for community groups — but wait, they need approval from the city in order to do this? (Montreal Gazette)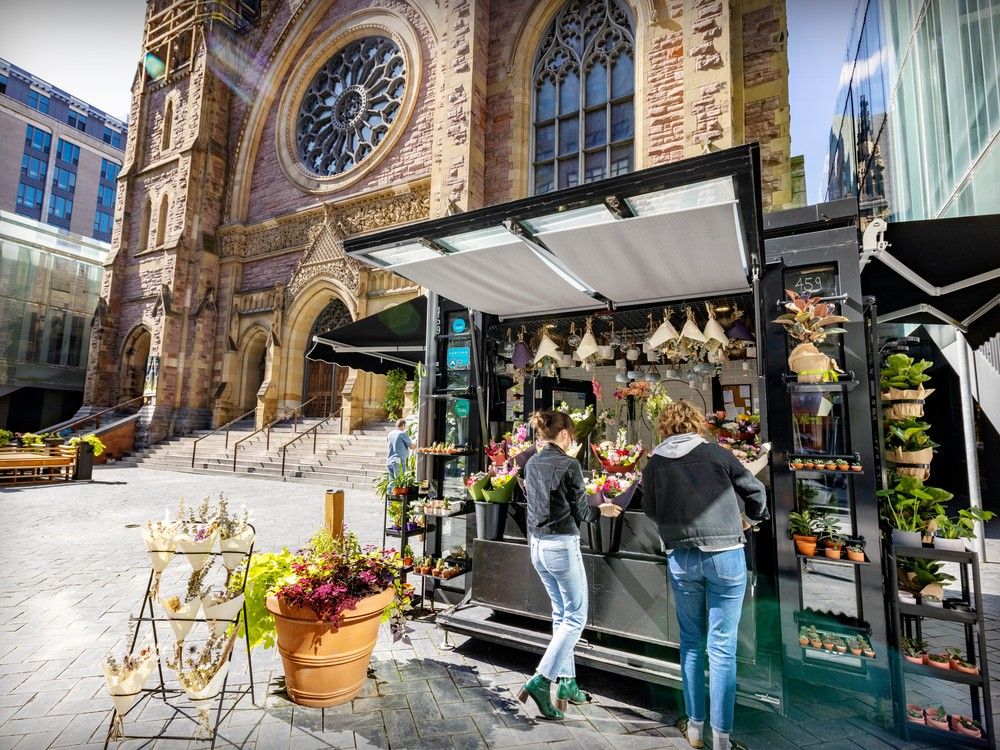 ---
Go automatic or bust?
Montreal's become an international hub of artificial intelligence, but in this unique niche, is the city's big AI players acting responsibly? The name of the recent All In AI summit implies we're diving in headfirst, but to what end? (Le Devoir)
---
The old ways die hard
Wearing a mask may no longer be compulsory except in certain healthcare settings, but there are some who persist at the practice on their own. Thing is, it's surprising how they're treated with disdain, even by people who complied with the rule during the pandemic. (Urbania)
---
"It may seem foreign to the average citizen"
This 1954 short film is an introduces us to the "automatistes," followers of an abstract art form initiated by Paul-Émile Borduas and developed in Montreal. It's explained by the artists themselves to a host as they drop in at their cooperative studio. (National Film Board of Canada)
Artist in Montreal, Jean Palardy, provided by the National Film Board of Canada
---
And that wraps yet another weekly bulletin. We'll be back with more curiosities, local stories, and events to discover next week.
If ever you catch something we should know, don't hesitate to reach out to us on Instagram.