The Bulletin: This newsletter's very glou-glou 🍷🍇 [Issue #51]
The Bulletin is a collection of what's happened, what's happening, and what's to come in and around Montreal.
"What do you drink during a game of chess between a zebra VS a lion/adventurer team?" asked vinvinvin. |
@barvinvinvin
/ Instagram
With RAW WINE completely taking over the What to Do this Weekend—and the reason you see tipsy people walking the streets of Old Montreal midday this weekend—the curation of this week's edition of the Bulletin's no different than a fine bottle of wine.
We invite you to savour the unique, artful, authentic, and profound stories that swirl within our vibrant community.
Uncork the richness of our city and its life through this central cultural hub, a carefully aged blend of creators, businesses, curators, and tastemakers.
Enjoy this weekend's worth of well-aged vintages, offering the slow pleasures of in-depth stories, fast attractions, timely news, and everything in between—all of life's finest narratives.
...ok, enough with the half-baked metaphor. Time to chugalug everything you need to see, do, eat, drink, and think about this weekend.
---
Activities, parties, points of interest, art exhibitions, you name it: These are the weekend events you don't want to miss.
Thursday
Friday
Plateau gallery LIVART is holding the event Labyrinthe, a benefit that'll take over the entire building, with a dance party by Sans Soleil and catering by Fleurs & Cadeaux.
image+nation, Canada's pioneering LGBT2SQ+ film festival and a dynamic platform for telling Queer stories of all types and all stripes, is underway.
Designed by artists from queer communities and offered to everyone, the Accents Queers Cabaret at Usine C is an opportunity to discover how LGBTQ+ people experience the world, how they feel it and how they hope for it.
Saturday
Sunday
---
WHAT TO DRINK (AND MAYBE EAT) IN AND AROUND MONTREAL
Scope the latest restaurant openings, recommendations on where to eat, plus new menus, old classics, and everything in between.
...not gonna lie, there's a lot of wine this time around. 🍷🍇
Home of the sangwich
Older-school Montrealers might remember the Mile End institution Boulangerie Clarke, but you have to know Café Clarke in Pointe-Saint-Charles by now: Home of the sangwich, a simple yet reliable purveyor of Italian imports, goods, and coffee, and a reincarnation of the OG landmark dating back to 1980. (The Main)
---
Here, you'll find a weekly round-up of the latest local news, from entertainment to current affairs and more.
The kind of people you want here
The CAQ government's recent decision to double tuition rates for out-of-province students attending Quebec universities has not only rattled English institutions, but caused frustration and unease among once-upon-a-time outsiders who are now full-fledged Quebecers. Take Dyan Solomon, for example. (Cult MTL)
---
Insults, fights, gunfire, and fear
Since October 7, Jews and Muslims in Montreal have been afraid to walk in the streets of their own city. Like other major cities around the world, hate crimes are on the rise in Montreal as the fighting in Gaza continues and tensions spread around the world. (La Presse)
---
Age, grace, and ice
A lot of Montreal's private clubs are often behind the scenes of places like the Golden Square Mile, but this one's out in the open—even if you don't know it. It doesn't run all year as the heritage structure isn't equipped for ice in the summer, but damn—is it ever cool to think about and be inside of of the RMCC. (The Main)
---
But... the street they're on is called Old Orchard?
After 27 years of Ye Olde Orchard Pub, the sign outside its Monkland Ave. pub in NDG changed this week to Maison publique Orchard. Owners of the establishment made the changes after a complaint was lodged with the Office québécois de la langue française (OQLF) last spring. (Montreal Gazette)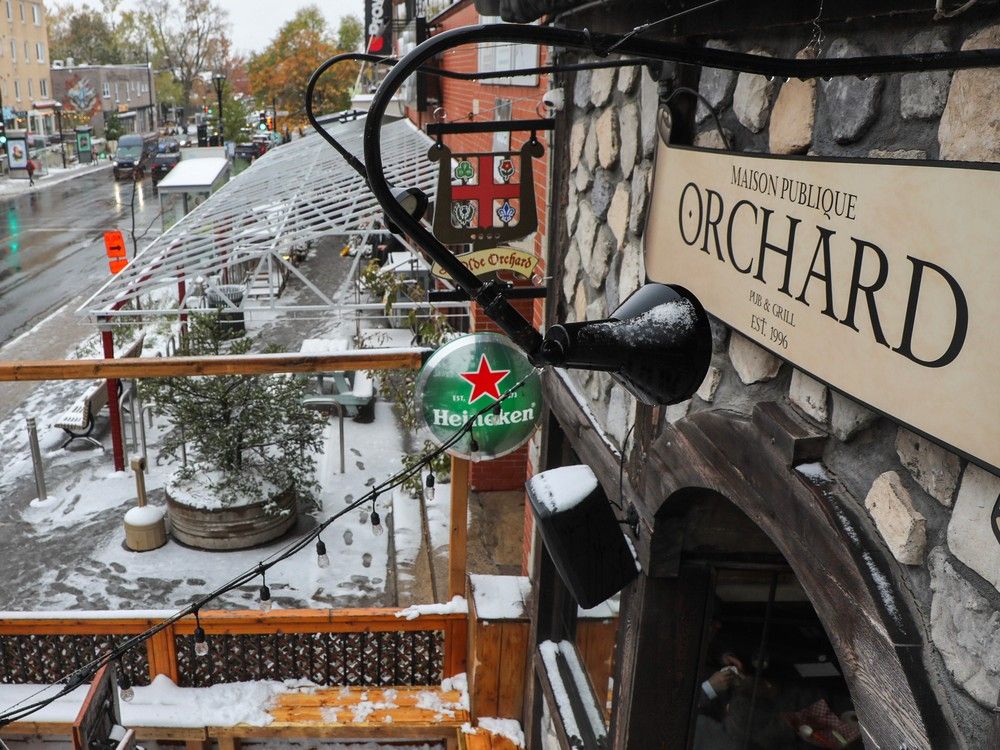 ---
Gunnin' for the tunnels
The number of cases of trespassing into Montreal's metro tunnels reached 161 last year, an 18-year high likely closely linked to the increased presence of vulnerable populations in the metro who are experiencing homelessness and addiction. (Journal de Montréal)
---
LET HIM COOK 🐀
There are nearly six million rats in Montreal and they are increasingly present in public places, says the official opposition at City Hall, which proposes providing the city with a control plan against the rodents. (Radio-Canada)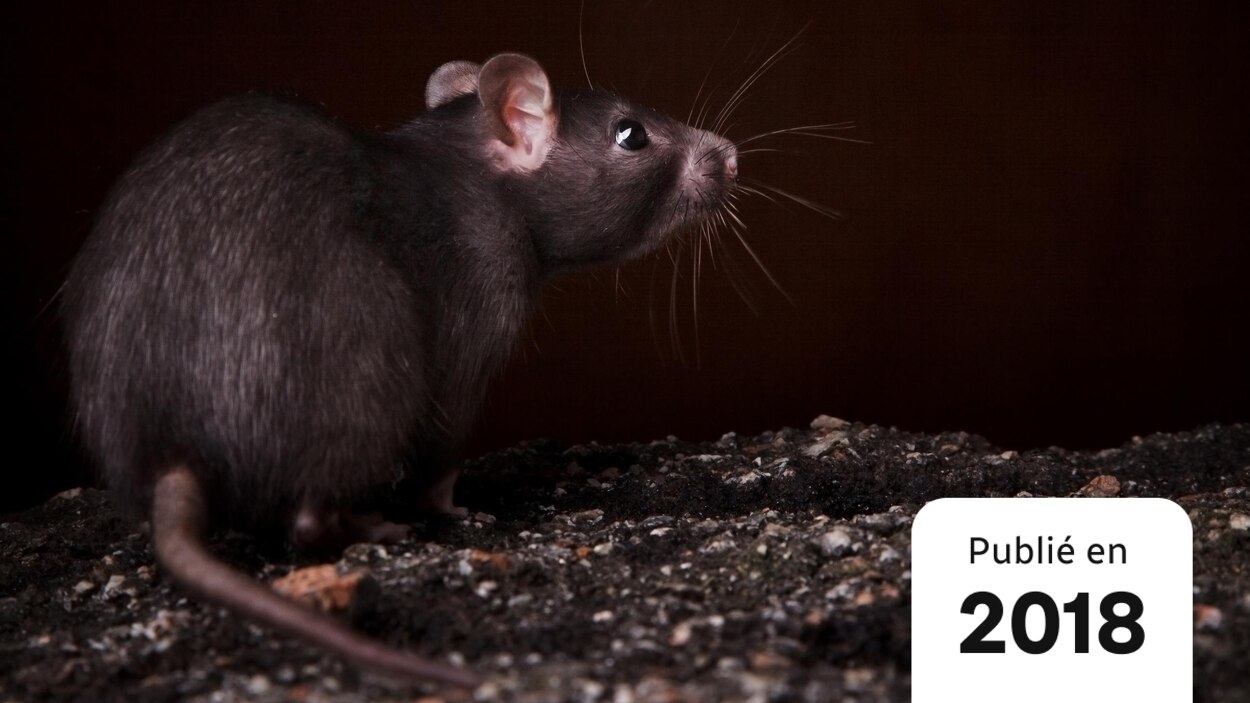 ---
Absolutely invisible
When homeless people die in Quebec, very little, if anything, gets done with that information. Experts say that's a problem, noting that collecting that data and making it public would help shape policy and potentially save lives. They also say it's a question of dignity and respect. (CBC Montreal)
---
Hide yo kids, hide yo bikes
The scourge of bicycle theft seems to have started to rise again in the Quebec metropolis after a lull during the pandemic: As many as 2,462 people reported their bike had been stolen, up almost 300 from the figure of 2,167 for the same period in 2022 while 2019 to 2021 was below the 2000 mark. (La Presse)
---
Ever seen an elegant tattoo shop?
The design for a Montreal tattoo studio offers a fresh and elegant look to break free from the "intimidating tattoo parlour stereotype", embracing a combination of subtlety and distinction and redefining the conventionally held notion about what these spaces should look and feel like. (Construction Canada)
---
Answering the big questions
Facetiousness aside, Montreal is behind most major cities when it comes to paying for public transit. For years, the STM has looked into implementing easier payment options, but a series of bureaucratic setbacks have halted the process. (CBC Montreal)
---
And that wraps yet another weekly bulletin. We'll be back with more curiosities, local stories, and events to discover next week.
If ever you catch something we should know, don't hesitate to reach out to us on Instagram.