The Bulletin: Disasters come in all shapes and sizes [Issue #28]
The Bulletin is a collection of what's happened, what's happening, and what's to come in and around Montreal.
@MURALfestival / Instagram: Saype's (@saype_artiste) temporary monumental land art on the eastern slope of Mount Royal this week, made completely with biodegradable paint.
In less than a week, we've gone from "man, it's hot out here" to "why's the sky so orange?" and finally to feeling like it's Montreal 2049 out there.
While we're not quite a cyberpunk dystopia (yet), we're getting hot vax summer vibes right now as many remain indoors, waiting for storms of smoke to pass (and you should, as when the Air Quality Index goes high enough, being outside's like smoking a pack of cigarettes). Combine all that with a little dose of Bill 96 and, well, you've got yourself quite a cocktail of WTF is happening.
Now, we may not be meteorologists, but hopeful signs are pointing to a salvageable weekend, in a smogless albeit chillier state. If and when that happens, you'll find below a weekend packed with guzzling wine, block parties, block parties where you guzzle wine, illusion museums, live podcasts, and a buncha other fun stuff.
---
Weekend events you don't want to miss
Not seeing something on the list you think we should know about? Hit us up by Instagram to let us know.
Thursday
Friday
Saturday
Sunday
---
---
What you need to know
ICYMI: A weekly round-up of the latest local news, from food and entertainment to current affairs and more.
Where there's smog, there's fire
With fires burning in northern and western regions of Quebec, the smog warnings are persisting as smoke crawls across the province and down to our neck of the woods. You can find a smoke tracker here and another from NYT. (CBC Montreal)
---
* Honk * if you're anglo
On June 1, Bill 96 came into effect, and it's been less than stellar out of the gate: Court battles are underway, similarities to Big Brother being cited, administrative issues, threats of mass exoduses—but let's start at the beginning. (CTV News)
---
Soaking up summer vibes
Whether you want to wait until the smoke clears or you frankly just don't care and need to be outside, use this guide to the best terrasses to know where to go. We're talking rooftops, hidden gems, neighbourhood institutions, and more. (The Main)
---
Get in my belly!
Ensemble Montréal wants to relax the regulations imposed on food trucks, considering street food as a cultural activity. Right now, the process is mired in having to apply for permits and strict prerequisites. (La Presse)
---
It can't be done... or can it?
Unsure if this was just a distraction from Bill 96, but the QC government wants to ban the sale of products that aren't intended to last and reinforce consumers' ability to repair the products they buy. But it's not that simple. (Global News)
---
🎵 Let's get pastoral, pastoral 🎵
Over at the McCord Stewart Museum, art historian Laurier Lacroix's curation of works by painter Jamesa Duncan reveals what our city looked like between 1830 and 1880, and its transformation from a small town of 27,000 to a British colony five times the size. (Le Devoir)
---
You spin me round (like a carousel)
Built in 1885, the Belgian-made Le Galopant carousel in La Ronde is one of the oldest in the world, and it's now been decommissioned due to massive debts from the amusement park. The mayor, however, wants to preserve it. (Journal Métro)
---
The ghosts of neighbourhoods' past
We've lived for so long with our current neighbourhoods that we tend forget the micro areas that existed within them. Gatineau Street was one of them, the main street of the village of Côte-des-Neiges dating back to the 1960s. (Radio-Canada)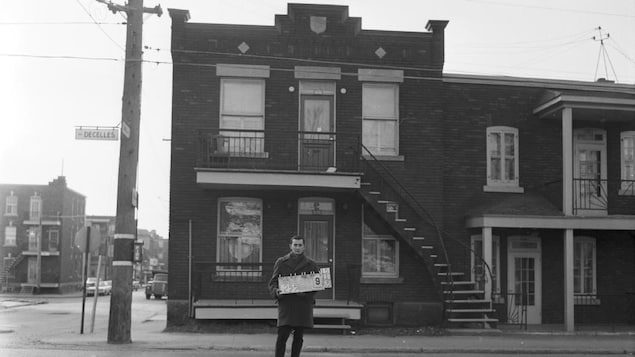 ---
"Sim City with real science"
Collaborating with the Jia Foundation on several projects like a mapping study and gamified survey, Concordia researchers have rallied together to try and protect what's left of Chinatown from gentrification and redevelopment. (Concordia)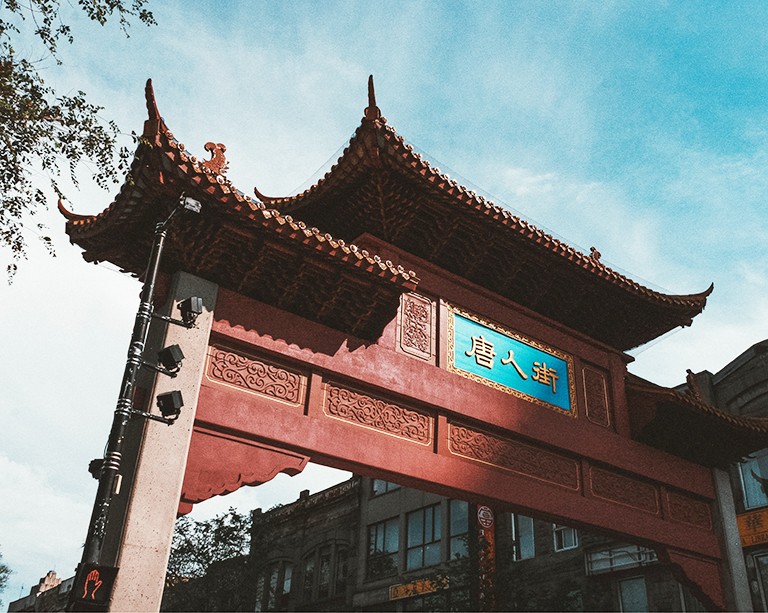 ---
Sure, but did you have to go public about it?
Calling St-Viatuer Bagels "an overrated tourist trap", one Torontonian working in Quebec City made headlines after going on Reddit to reveal a whole lot of deep dark wow RE: weird opinions about an iconic spot in the city. (24 Heures)
---
That wraps up this week's edition. We'll be back with more curiosities, local stories, and events to discover next week.
And if ever you catch something we should know, reach out to us on Instagram.
Thanks for reading
Enjoy the weekend if you can – the next one belongs to Grand Prix :/