The Bulletin: Moving Day madness, new restaurant openings & more [Issue #32]
The Bulletin is a collection of what's happened, what's happening, and what's to come in and around Montreal.
"Hide the pain, Montreal!" (Image: Instagram /
@painharold
)
Much like the constant turnover of festivals right now, where one bleeds into the next, the heatwaves just keep coming.
We've yet to break the big records that we set back in 2020, but hot damn, make sure you stay hydrated and cool out there—even if that means you have to begrudgingly visit your aunt and uncle in Pointe-Claire for their prized backyard pool. Just pick up one of those Tim Hortons iced capp pool floaties, some margarita mix, and you'll be golden.
Now, somewhere in between all this talk of how hot it is and being asked to go see free Jazz Fest shows while planning for what you'll see at JFL every night of the week (phone on silent thank u v much), the city's experiencing it's usual growing pains: There's strange city planning and housing shortages in the midst of moving day, but there's some lighter news too involving mythical strippers, the biggest sailboat enthusiast in the city, and a metric ton of food events.
---
Here's our curated list of happenings around town. Not seeing something you think we should know about? Hit us up by Instagram to let us know.
Thursday
Friday
Saturday
Sunday
---
WHAT TO EAT IN AND AROUND MONTREAL
This section dishes out the scoop on restaurant openings, new menus, old classics—you name it. If you know something you think we should know too, drop us a line on Instagram.
---
ICYMI: A weekly round-up of the latest local news, from food and entertainment to current affairs and more.
We couldn't have said it better
In this essay, writer Addison Del Mastro explains why Montreal proves that North Americans can be a truly urban people by being a uniquely vibrant, pleasant, safe and truly thriving urban big city. Amen. (Discourse)
---
"A one-room apartment with views of a bustling neighbourhood"
"For the moment, the STM leaves me alone," says Tibor, a 67-year-old homeless man living in a Mile End bus shelter. Not surprisingly, Tibor's new home isn't making people happy in the neighbourhood amid a housing crisis. (Urbania)
---
Ahoy there! ⚓
On the St. Lawrence between the shores of Pointe-aux-Trembles and Île Sainte-Thérèse, Sébastien Mignault is living—get this—on his 42-footer sailboat throughout the year. Here's how he does it. (Journal Métro)
---
A mythical stripper
Playing in Montreal cabarets from 1944 to 1951, the burlesque dancer and stripper Lili St-Cyr was a nude force to be reckoned with in the city's Red Light District. Now there's a new show commemorating her life and work. (Le Devoir)
---
Pour one out for Super Sandwiches
After 35 years at the same address, the family behind one of McGill students' best known cheap eats has decided to close up shop due to rent increases going up by 50%. They may reopen on campus, however. (Journal Métro)
---
Moving day fallout
We're coming up on the end of it, but still: The City of Montreal estimated that it needed a week to recover the tens of thousands of tons of items left in the middle of the street following Quebec's annual 'celebration' of Canada Day. (La Presse)
---
You enjoy the park. They grind.
Even after a skate park by Jacques-Cartier Bridge was closed to construct a new normie park, skateboarders flocked to its new plaza anyway, appropriating it the only way they know how. (CBC Montreal)
---
Break out those foam domes
Grand Prix may be in the rearview mirror for many, but Montreal's throwing the pedal to the metal on bringing the NASCAR racing series back to the Circuit Gilles Villeneuve as soon as next year. (Sports Business Journal)
---
Disconnecting connections
Big news this week as a leaked report claimed the eastern section of the REM could be built entirely underground for the tune of $36 billion—but the selected route doesn't include any link with the city centre. OK, cool, whatever. (Radio-Canada)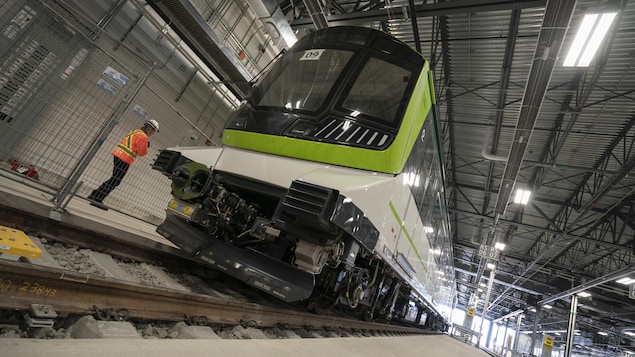 ---
Montreal as manic pixie dream girl
Created entirely from stock footage from over 120 National Film Board of Canada films to help mark public film and digital media producer and distributor's 70th anniversary, the city of Montreal plays the "main character" in this film. (NFB)
---
And that wraps yet another weekly bulletin. We'll be back with more curiosities, local stories, and events to discover next week.
If ever you catch something we should know, reach out to us on Instagram.
---