The Bulletin: The season of the witch [Issue #46]
The Bulletin is a collection of what's happened, what's happening, and what's to come in and around Montreal.
A quiet moment on the plaza surrounding Place Ville Marie. | Photograph:
@ericbranover
We ain't talking about Halloween—yet.
When Donovan wrote Season of the Witch in 1966, the year before the infamous Summer of Love, it alluded to the delusion, paranoia, maybe some schizophrenia, and other psychological demons that haunted his psyche. It can be said that, at the time, the youth culture of his time was not as copacetic as it may have appeared to him.
We want good vibes right now, but it's been a tense week in our streets and feeds: Only six days in to the Israeli–Palestinian conflict, and its shockwaves—and the shockwaves from decades of grief and loss—are hitting Montreal hard.
As much as we want to take these weekly newsletters to celebrate the city in all its forms, we won't deny what's happening right now and how it impacts our local communities. It leaves us at a loss for words, but we found some sage ones from Toula Drimonis in her weekly editorial column for Cult MTL this week:
"Both Israelis and Palestinians deserve peace and a life free of fear. The price paid for these conflicts is always pain. And it's routinely paid by those least to blame. Let this tragedy be a catalyst for real efforts to end this violence, not an instigator for more of the same."
We hope you are yours are safe at this time, and that those pained find solace soon. Reach out to loved ones and friends if you're in need, and love while you can.
שהשלום יבוא במהרה / عسى أن يأتي السلام قريباً
Read on to see what's happening in Montreal this weekend.
---
Activities, parties, points of interest, art exhibitions, you name it: These are the weekend events you don't want to miss.
Thursday
Friday
Saturday
Sunday
---
WHAT TO EAT & DRINK IN AND AROUND MONTREAL
Scope the latest restaurant openings, recommendations on where to eat, plus new menus, old classics, and everything in between.
---
Here, you'll find a weekly round-up of the latest local news, from entertainment to current affairs and more.
Space influenced by how Montrealers live
For Guillaume Ménard and David Dworkind and their Montreal studio MRDK, they're making the city's streets come alive through design. Their approach has produced a body of interior and architectural work featuring some of the city's most stunning and memorable restaurants, bars, and cafés. (The Main)
---
"It is time for people to wake up"
On Sunday, Israel declared war on Hamas after the surprise attack launched the day before by the Palestinian Islamist movement from Gaza, and that's spurred Palestinian Montrealers to take to the streets in the last few days. (Le Devoir)
---
Solidarity and prayer
Hundreds of Jewish Montrealers, many carrying Israeli flags, gathered at Westmount Square to remember those killed in Israel. Seven local rabbis led them in prayer and song. Local politicians are denouncing the pro-Palestinian rallies. (Montreal Gazette)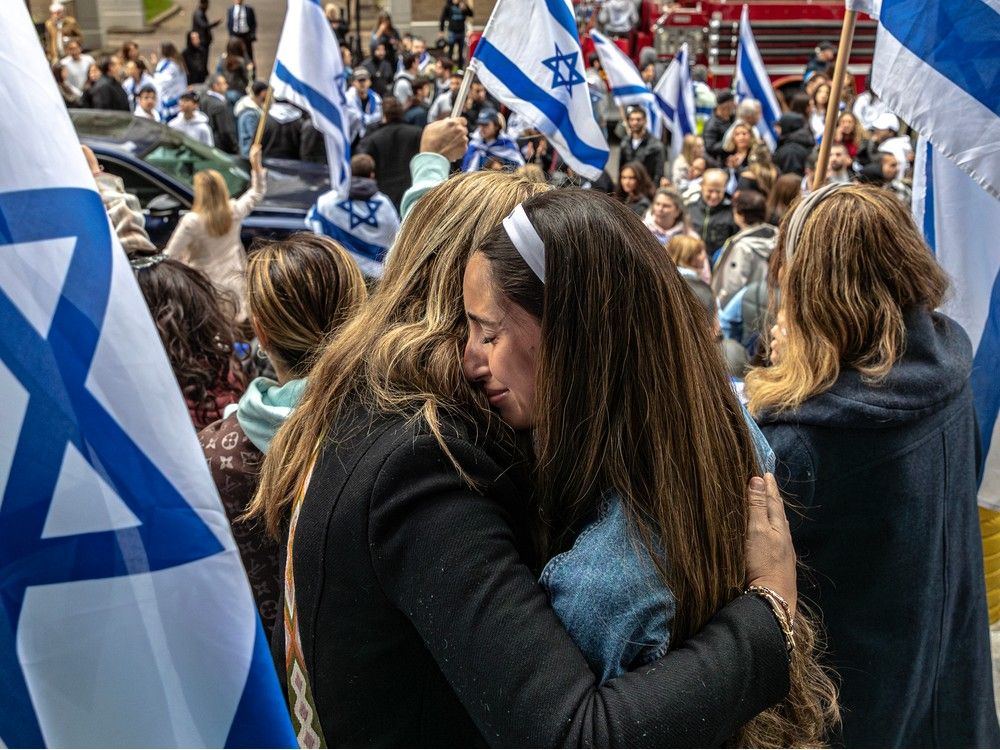 ---
Celebrating the heights of a career
To mark the 100th birthday of Françoise Sullivan, and essential figure in Quebec visual art, MU has produced the tallest mural in Montreal ever: Nearly 21,000 square feet (300 feet high by 64 feet wide) downtown, on the wall of the Hyatt Hotel at the corner Sainte-Catherine & Saint-Hubert. (CBC Montreal)
---
The Hunger Games, but for festivals
Many festivals and fairs in the city are finding it harder and harder to find funding. Between public sources, corporate sponsors, and ticket sales, concession, and elsewhere, the conventional formula has become difficult to maintain. (CTV News)
---
Big industry, small footprint
Tech is a big reason why you could safely hit a golf ball in many of the city's downtown offices these days. And fewer workers in downtown offices means fewer customers for cafes, restaurants and stores. Here's why. (The Logic)
---
Just barely a B+
We've not exactly sure what metric the mayor is using, but our mayor says that while Montreal's "road network isn't perfect... we are working very hard to improve it. Since we took office, the overall condition of Montreal roads has improved thanks to significant investments." (Cult MTL)
---
Make the moist of it
After flooding following recent heavy downpours, the City of Montreal has announced plans to transform certain roads into 'sponge streets', an environmental initiative to allow water to penetrate the ground. (La Presse)
---
An unsung hero
Brian Merrett, whose photographs informed and inspired a citywide movement to save Montreal's heritage buildings during the 1970s demolition derby and beyond, has died. A member of the founding board of Heritage Montreal, Merrett continued to advocate for the preservation of historic architecture until a few weeks ago. (Montreal Gazette)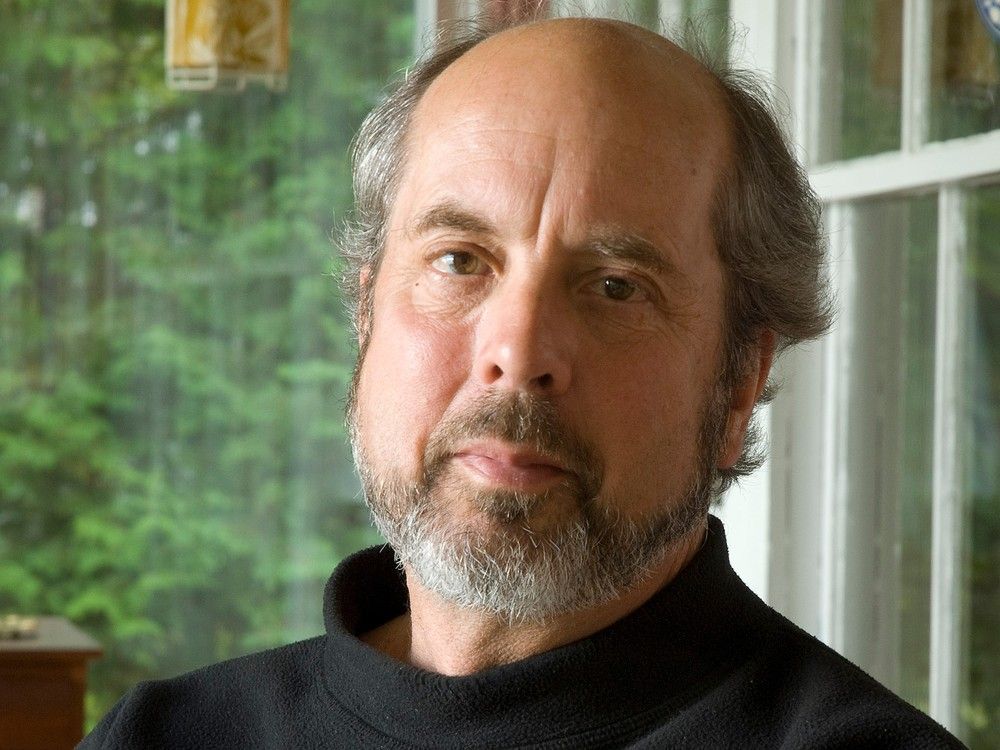 ---
Truffes d'ici
Truffles are found in almost every forest in the world. In Quebec, they were discovered for the first time in the 1980s. Since then, the craze has grown to the point where we have even started to cultivate it. To date, around fifteen species have been identified in the province. (Le Devoir)
---
And that wraps yet another weekly bulletin. We'll be back with more curiosities, local stories, and events to discover next week.
If ever you catch something we should know, don't hesitate to reach out to us on Instagram.