The Bulletin: Montreal bagels from Ottawa, construction's killing business, and the city's history with streetcars [Issue #3]
The Montreal Bulletin, The Main's weekly collection of what's happening, what you might have missed, and what's to come in Montreal, returns for another week.
Anemone, a new Mile-Ex restaurant
This week's bulletin is equal parts live music, wine-drenched festivities, art fairs, and slighted local businesses—in other words, an average weekend in the city.
Events you won't want to miss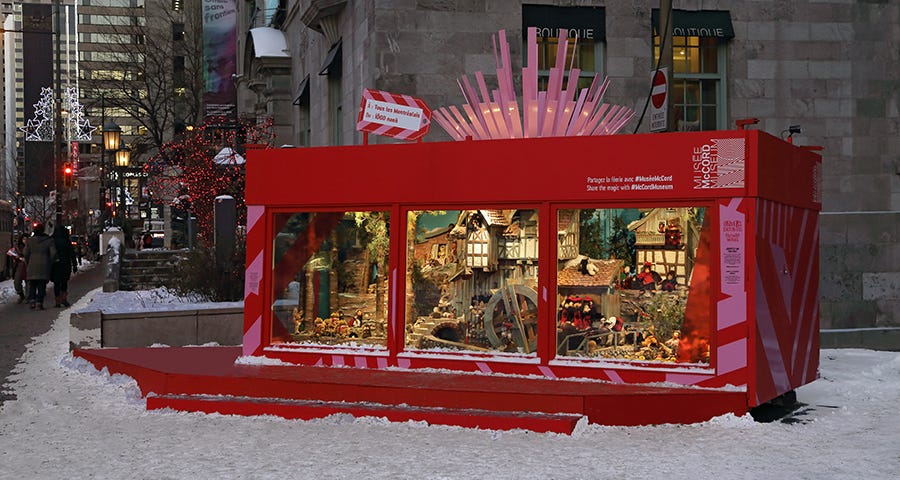 Easy come, easy snow: Kept promises may be the furthest from our minds when it comes to weather, but hold out some hope—we have a 75% chance of getting a white Christmas this year.
---
All of Montreal: What you missed this week
New True Crime Documentary 'Kings of Coke' Digs Into Montreal's Past As "Bank Robbery Capital of North America"
In a new documentary released on Crave, Kings of Coke takes a deep dive into Montreal's Irish Mob's involvement in the city's cocaine trade with a focus on the city's West End Gang—if you ever thought we weren't a crime capital, now's the time to think again. (Complex)
---
Single-Use Plastics Will Be Banned: Now What?
Since September 27, 2022, bagging groceries with non-reusable plastic bags is no longer permitted in the city of Montreal. Sure, restaurants and deps will still slide one across the counter to you, but the question remains: Where will we go now, and how can we go further with these measures? (The Link)
---
Will road construction in the Plateau kill these brick and mortar businesses?
Construction may be in the city's blood/family history/permanent record, but it's still a devastating and unpredictable element for Montreal businesses who struggle to get customers over chasms in sidewalks and through their front doors. The latest struggle is happening on Avenue des Pins. (CBC Montreal)
---
Montreal's Exciting New Anemone Takes Pride in Preservation
Anemone, the new Mile-Ex restaurant once previously home to Manitoba, is a new 50-seat bistro that's focused on preserved vegetables and fruits, and in sourcing locally, with an Asian-but-not-Asian approach to its dishes. (Eater Montreal)
---
Un simulateur de vol ouvert à tous à Montréal
Flying a plane is now an experience accessible to everyone over at AviaSim's new Montreal outpost—the very first of its kind in North America—which allows folks to take control of "ultra-realistic airliner simulators." (Radio Canada)
---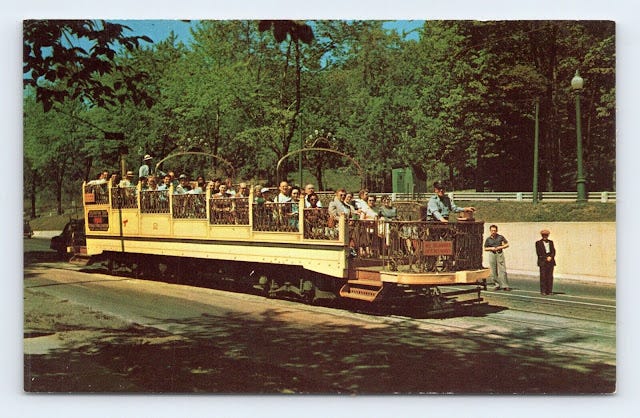 More amazing pics of trams in Montreal
Take a stroll through the history of Montreal's extensive streetcar system dating back to years prior to 1959, going back as far as 1886. One look and you'd wonder why the city ever thought it was a good idea to scrap 'em. (Coolopolis)
---
One-on-one with Legault: I will protect anglo rights, premier says
In a wide-ranging interview, Legault touches on everything from Bills 96 and 21 to the status of French—plus the Habs for some reason—in a bid to show Quebec's anglophones that he will protect their rights to English services. (Montreal Gazette)
---
Ottawa-based 24-hour bagel chain opening first Quebec location in downtown Montreal
Ottawa-based Kettlemans Bagel is set to bring its Montreal-style bagel concept to the city as part of its continued expansion plan this January, steps away from the Bell Centre. They're not only getting into the bagel game, they're getting into it 24/7 while they're here, too. (Daily Hive)
---
L'Arabie saoudite, joueur important dans l'empire du CH
An interesting report concerning a new group of shareholders at the Montreal Canadiens: The Saudi Arabian Public Investment Fund (PIF), lead by Prince Mohammed bin Salman, which acquired a large share in the CH Group during the pandemic. The fund reportedly even owns almost half of the group's events division. (Journal de Montréal)
---
What does the future hold for Montreal's unused church buildings?
As attendance dwindles, heritage church buildings are sitting empty. Some are falling into disrepair, as well. That means there are a lot of questions swirling around if and how these structures should be repaired and given a second life. (CBC)