The Bulletin: Summer ain't over yet [Issue #38]
The Bulletin is a collection of what's happened, what's happening, and what's to come in and around Montreal.
Photo credit: Quentin Asbert /
@qasb___
Don't know exactly why, but it kinda feels like the city's going through a bit of a hangover from last weekend.
Maybe it was the huge turnout for Under Pressure? A heady weekend over at Pride and an amazing parade? Those massive Metallica shows? Went ham on the Negroni vending machine at Bar Bello? Or maybe the news about Journal Métro shuttering just hit us too hard (more on that later).
Whatever it was, things feel a *little* more laid-back this weekend now that we're drifting in the wake of our biggest summer yet since the pandemic, and everyone's got their own way of getting some hair of the dog: A past-3am bar bonanza on the Main, not one but two new restaurants to eat at, plus loads of pop-ups and a country music festival.
All said, there's a lot to do and sink your teeth into. Time to dust yourself off and get ready to jump back into the good times.
---
Thursday
Friday
Saturday
Sunday
---
WHAT TO EAT IN AND AROUND MONTREAL
This section dishes out the scoop on restaurant openings, new menus, old classics—you name it.
ICYMI: The greatest of the latest
New Montreal restaurants have hit their stride: With all the energy of a back-on-track summer season, there have been a *lot* of new addresses opening that range from fine dining to buvettes and dive bars doing amazing comfort food. Here's where you need to be eating if you want trying out the city's latest arrivals on the scene. (The Main)
---
This section features a weekly round-up of the latest local news, from entertainment to current affairs and more.
Employees in shock and a rudderless readership
First Meta blocking news, and now this: Métro Média, which includes the Journal Métro and 16 local weeklies, announced the immediate suspension of its activities. The closure was in part due to the phasing out of Publisac, but there's more to it than that. (La Presse)
---
Not the cool dance move you think it is
That's right, we're suggesting podcast episodes now—especially when they revive the conversation around what's been called the "Montreal shuffle", carving up traditional rental units and turning them into short-term rentals. (The Big Story)
---
Speak up, we can't hear you
If we look back on the past year's major protests—normally part of Montreal's everyday landscape—them seem to be increasingly rare, writes Emilie Nicolas. Have we become too reclusive? Has public expression faltered? (Le Devoir)
---
Does size matter?
The hole in the wall. The hidden gem. Mom-and-pops, quaint bistros, cosy diners — no matter how you slice it, there's something unique about a small restaurant. But what is it exactly? Some of the city's smallest speak up. (Montreal Gazette)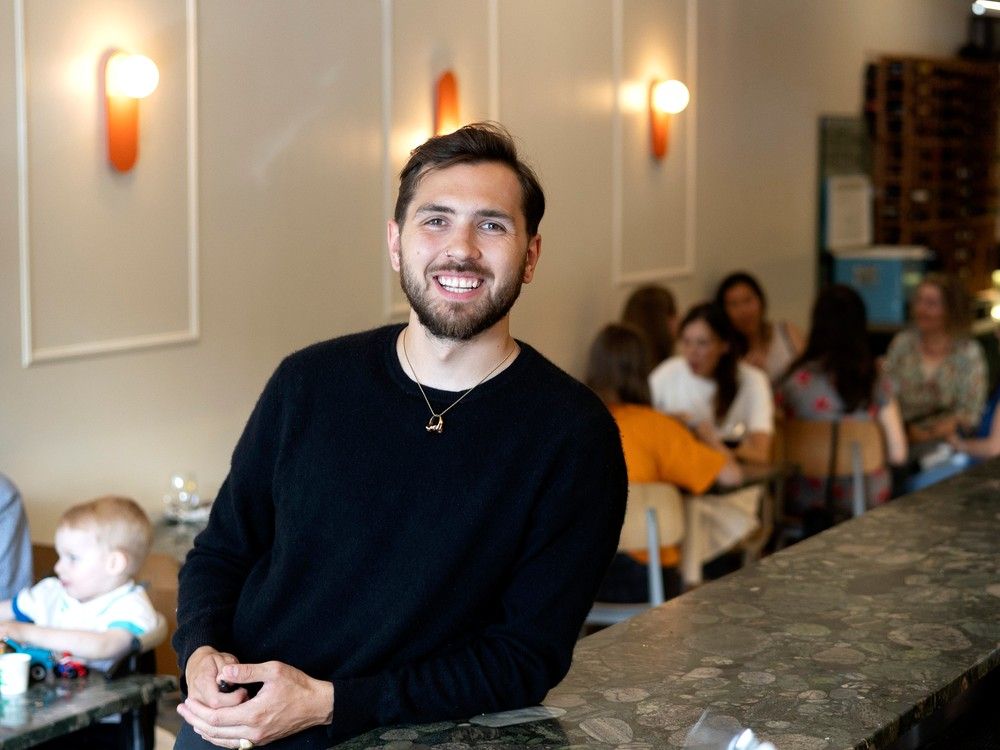 ---
A different underground scene 🌱
In the basement below Café Monk in Côte-Saint-Paul, the space has been transformed into a refurbished bunker named Ferme Fortuna, a place to grow everything from micro greens to mushrooms that feature in their menu. (CTV News)
---
🌈 Loud and proud
With 15,500 people having participated in its annual parade, Montreal Pride announced that it had experienced "a record year" on Sunday afternoon. A total of 192 participating organizations and luminaries made the trip of nearly three kilometres on René-Lévesque Boulevard. (La Presse)
---
Tell Taylor Swift we've got just the thing
Metallica played two massive shows at the Olympic Stadium this weekend, and while some were saying that the sound quality wasn't ideal, the Big O's ability to host up to 56,000 people has people wondering why it isn't being used more often for shows. (Global News)
---
Urban (fish?) farming
A warehouse basement in an industrial area of Montreal, near the intersection of two highways, feels about as far from a fish habitat as it gets, but that's where Opercule has decided to set up shop to produce between 25 and 30 tonnes of Arctic char per year. (CTV News)
---
Nowhere to go but up
Opening up to the city with public, social and creative space and experiences, the concept of two Montreal vertical communities is breaking from tradition and redefining urban fabric by creating new ways for people to reconnect. (La Presse)
---
When Montreal was the bee's knees
Back in the 1920s, Montreal was known as Sin City thanks to offering booze while the States turned off the tap, and our jazz scene all started in Little Burgundy—also known as the Harlem of the North. Here's the story of how it became that way. (CBC Montreal)
---
And that wraps yet another weekly bulletin. We'll be back with more curiosities, local stories, and events to discover next week.
If ever you catch something we should know, reach out to us on Instagram.