The Bulletin: Rising housing costs, trouble in the Village, and banning lease transfers [Issue #30]
The Bulletin is a collection of what's happened, what's happening, and what's to come in and around Montreal.
Montreal's Olympic Park will fly 132 Quebec flags to celebrate the 75th anniversary of the fleur de lys. (Image: Parc Olympique)
Well, folks. It's officially summer. The long-awaited moment we dream about all year. You know, that one you think about in the middle of wint... never mind, I won't even go there.
Awake in the wee hours of the night on the longest day of the year, this particular writer is grateful for all the little things that come with the summer solstice: while this year that meant ice cream at midnight, it also brings back memories of endless nights walking, wandering, partying, or just sitting outside listening to all the others revel in the raucous energy only Montreal can bring in the heat of summer, like the all-too-familiar sound of kids lighting illegal fireworks in the nearby park–even though, all fireworks are on currently hold, at least for this weekend.
Coming off F1 weekend, MURAL, and Francos, this weekend might feel a little quieter in the city, but there's still lots going on. Below you'll find the usual round-up of weekend events for the long weekend and news from throughout the week—which, if you were paying attention, caused a bit of a stir. New and recent restaurant openings are sandwiched in the middle for all y'all looking for somewhere new to try.
So kick back, put your feet up, and get scrollin'. See you on the flip side.
---
Weekend events you don't want to miss
Here's our curated list of happenings around town. Not seeing something you think we should know about? Hit us up by Instagram to let us know.
Thursday
Friday
Saturday
Sunday
---
What to eat in and around Montreal
Here's a new section we're trying out, letting you know about new restaurants, menus, terrasse openings—you name it. If you know something you think we should know too, drop us a line on Instagram.
---
What you need to know
ICYMI: A weekly round-up of the latest local news, from food and entertainment to current affairs and more.
Valérie Plante stands up for the little guy
With the cost of housing skyrocketing across most of the country, the mayor of Montreal has come out in direct opposition to Legault's wish to become "more like Ontario", not willing to risk losing the city's middle class. (Radio-Canada)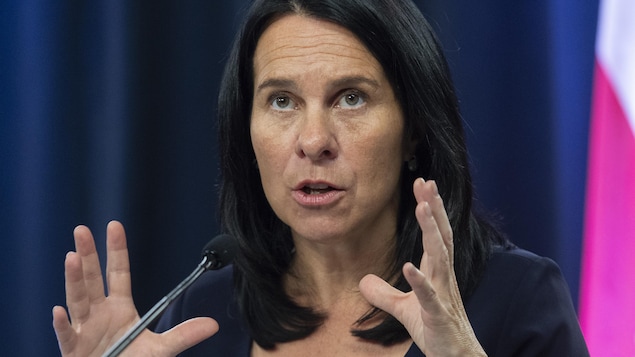 ---
"This is now under investigation"
Ever since stirring up debate at the proposal to eliminate tenants' ability to execute lease transfers, the Quebec housing minister has caught the attention of, well, just about everyone. And the plot continues to thicken. (Ricochet)
---
56 years later, Habitat still offers valuable lessons
Back in the news again this week, this story reflects on one of Expo 67's lasting legacies, and how even then it provided solutions to what has plagued rapid urban development ever since. (Toronto Star)
---
Christmas comes early for the MAC
The provincial and federal governments agreed to kick in an additional $56 million dollars to speed up the renovations of Montreal's Contemporary Art Museum, bringing the total contribution to $116M. Will it be enough to get the job done by 2027? (Radio-Canada)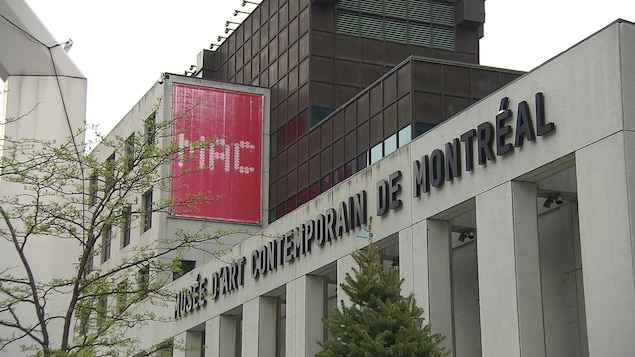 ---
There's some trouble in the Village
Alarms have been sounding all week about the current state of the Village, which has seen an increase in the number of violent incidents. Several businesses are now shuttering their terrasses due to concerns over the safety of customers, while the city has assigned an additional 40 police officers to the area. (Montreal Gazette)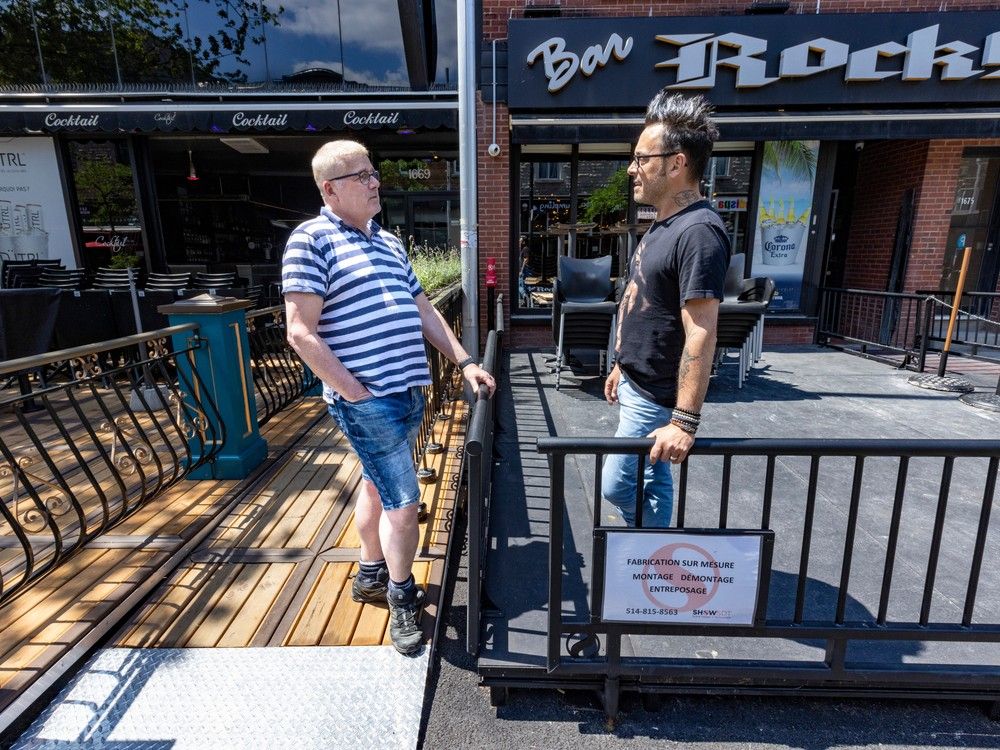 ---
Say, is that a new piece?
The unveiling of four bronze sculptures on Peel Street not only links two of Montreal's natural landmarks–Mont-Royal and the Saint Lawrence River–but also acknowledges the city's Indigenous history. (CBC News)
---
Brownstein: Grand Prix leaves a lasting impression
Say what you will about F1, but there's no denying what it does for the city—particularly for downtown businesses. With hotel reservations booked solid and restaurants packed to the brim, one columnist reminds us that tourists look past our orange hue and contribute heavily to the local economy. (Montreal Gazette)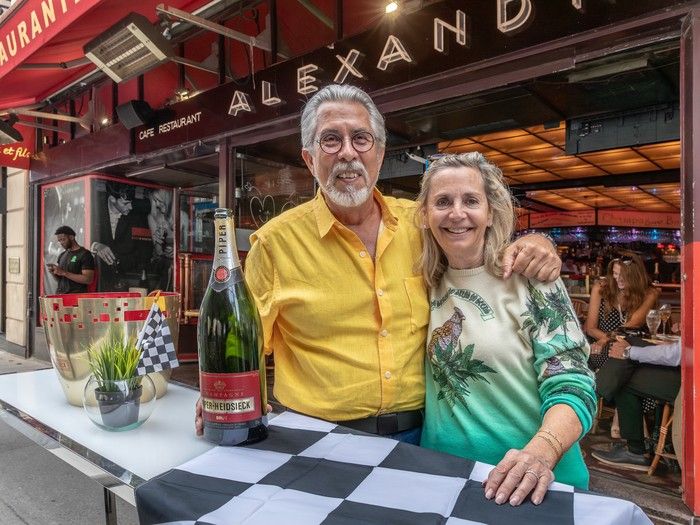 ---
A glimmer of hope for la ligne rose
Once thought to be nothing more than a pipe dream, the Pink line appears to be back from the dead. The Autorité régionale de transport métropolitain (ARTM) announced it has targeted a site in Lachine as the western end of the line, and will unveil potential routes in September. (La Presse)
---
Eeny, meeny, miny, moe
Metro riders took to the polls last week to vote on their preferred stations, based on a handful of criteria such as cleanliness, accessibility, and customer experience. Can you guess which were the winners? (Journal Métro)
---
The end of an era
After 190 years, the Congrégation de Notre-Dame made it official: They will be leaving the large plot of land (we're talking 2.3 million square feet) near the Villa Maria metro station in 2030, raising questions about the future of the site. (CTV News)
---
That wraps up this week's edition. We'll be back with more curiosities, local stories, and events to discover next week.
And if ever you catch something we should know, reach out to us on Instagram.
Thanks for reading.
No, really, we mean it!