The Bulletin: Making love, not war [Issue #42]
The Bulletin is a collection of what's happened, what's happening, and what's to come in and around Montreal.
When you love someone the way Céline loves Expos-era Youpi. (Photograph:
Céline Dion
)
Some say reading the news is toxic to your body. In many ways it is, as it triggers the limbic system, that super fun part of your brain that controls behaviours we need for survival—particularly fight or flight responses.
There have been a lot of stories spurring cascades of cortisol in us this past week, from housing emergencies and municipal infrastructure being held together by chewing gum and tape to local infighting over new rules and policies. Those will always be around, but this week? We wanted to share some good news, inspiring news, news that'll make you laugh, and news that'll make you hungry as well.
One of the things we love so much about Montreal is not only how much of a hot mess it can be, but how well Montrealers own it. The quality of the people here make it work in a way that's basically a Mentos commercial every day.
You'll see what we mean below. Despite everything on our plates, locals continue to make life here worth living.
---
The list below features all kinds of non-food related activities. If it's grub you're after, keep scrolling...
Thursday
Friday
Saturday
Sunday
An afternoon comedy supershow is taking place at the Hochelaga wine bar Supernat, so drink up until you get the giggles.
Expo World Press Photo Montréal is presenting the results of the 2023 World Press Photo Contest, an annual exhibition showcasing the best and most important photojournalism and documentary photography of the past year.
Animaze, the Montreal International Animation Festival begins at the Montreal Museum of Fine Arts for its 10th anniversary edition.
---
WHAT TO EAT & DRINK IN AND AROUND MONTREAL
This section dishes out the scoop on restaurant openings, new menus, old classics—you name it.
Our patron saints of diners
Montreal's classic diners are inspiring a new breed that may also last a generation or two or more. Diners won't die, but they very well may change as we know them with a new generation of restaurateurs out there molding the world of bubbling fryers and two-egg platters in their image. (The Main)
What's the deal with no shows?
Despite text message reminders asking diners to confirm their presence, some Montreal restaurants are still suffering from no shows, something that continues to affect the hospitality industry in many cities. Here's what you should know about the ongoing phenomenon. (The Main)
---
And, last but not least, this section features a weekly round-up of the latest local news, from entertainment to current affairs and more.
A different kind of shockwave
Montreal is home to Canada's largest Moroccan population, and many of them awoke to the tragic news that the country's central region was struck overnight by its largest recorded earthquake in over a century. (Global News)
---
Alternatives to patriarchy
Between 1985 and 1996, a group of lesbians leased the Gilford School in the Plateau and ran it as a community centre with a lesbian choir, self-defence courses, dances, and home to the Lesbian Archives of Quebec, which documents the history of lesbian life in the province. (CBC Montreal)
---
A different kind of art heist
Last Friday, an unauthorized exhibition on Banksy opened in Montreal with a long line that turned the corner of Saint-Laurent Blvd and Ontario Street. Lack of works, lights, and general organization made way for a disastrous event. (La Presse)
---
Parking that isn't going anywhere
The city is going ahead on increasing hours for parking meters downtown beginning November 15, but everyone's pissed about it, from local media to businesses saying they weren't consulted about the change. (Montreal Gazette)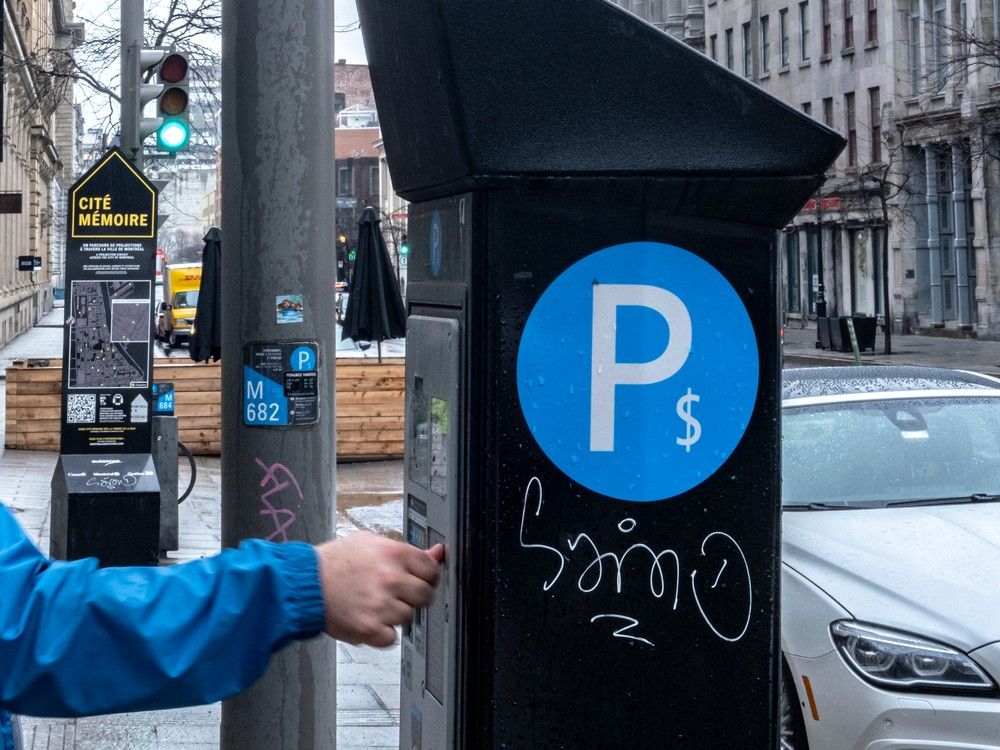 ---
You gotta start somewhere
Hosts Walter Lyng and Vance Michel tell the story of their night's humble origins, from what is now a bathroom at Hurley's to practically turning the Irish pub into one of Montreal's most fun comedy nights. (Cult MTL)
---
The hot mess express
Someone call Kramer and get his bright idea to paint the lines in motion: A heavy truck spilled a load of paint across Highway 40 this week, staining the road white and prompting a massive cleanup and traffic jam. (CBC Montreal)
---
Groceries, teeth, and adult rat food
In 2022, the STM collected a total of 48,441 lost items. While most of those items are OPUS cards, they posted a TikTok about it with items running the gamut from a door handle and cracked iPhones to full bags of groceries, teeth, and adult rat food. (MTL Blog)
---
Water we waiting for?
Not only is aging infrastructure, climate change and population growth putting pressure on Montreal's water resources, but the city wastes too much drinking water, releases too many pollutants into the St. Lawrence, and torrential rains are adding to the issue. (Le Devoir)
---
Bring out your dead (and gardening tools)
On the first day the public regained access to the Notre-Dame-des-Neiges cemetery after a labour dispute kept it closed for months, they found nature had reclaimed it, with grass growing taller than gravestones, tree branches fallen from the spring ice storm, and wilted flowers on tombs. (CBC Montreal)
---
In memoriam
On September 12, 2013, Vélo fantôme Montréal installed its first white bicycle in memory of Suzanne Châtelain, a cyclist who died in July of that year in the Plateau. 20 bikes in Montreal later and now under the name Souliers et vélos fantôme Québec, they're looking to the rest of the province. (CTV News)
---
And that wraps yet another weekly bulletin. We'll be back with more curiosities, local stories, and events to discover next week.
If ever you catch something we should know, reach out to us on Instagram.